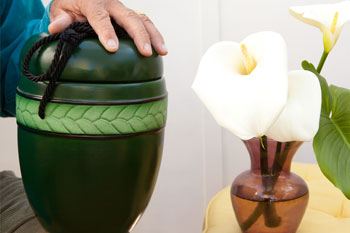 A recent report issued by the National Funeral Directors Association shows that for the first time more families selected cremation in the United States than ever before. In fact, the report notes that currently cremation is chosen more often than traditional burial.
Preferences in Iowa are mirroring this trend with a projection that over 75% of all services provided to Iowans will be cremation by 2030. Many factors are driving this change and Iowa Cremation continues to exceed the needs of Iowa families as the simple, dignified, and affordable alternative in Iowa.
Iowa owned, Iowa values.
Iowa Cremation is owned by Iowans and was founded on the experience gained through three generations— close to 90 years— of serving families who have experienced a death loss in Iowa. Built from a foundation of compassion, professionalism and integrity, Iowa Cremation continues the mission of serving our fellow Iowans with simple, dignified and affordable cremation services.
Facilities and Staff
With two state-of-the-art cremation centers in Cedar Rapids and Waukee, Iowa Cremation has dedicated facilities to serve our members throughout all of Iowa.
All our cremation equipment is operated by Funeral Directors that are licensed in Iowa by the Iowa Board of Mortuary Science. Many of our Funeral Directors have completed a specialized training through the Cremation Association of North America to become Certified Crematory Operators. This training is a mark of distinction that increases a Funeral Director's knowledge of crematory operations and reflects our proactive commitment to dignified, respectful and caring service.
Iowa Cremation offers simple preplanning options, including personal appointments with our Preplanning Counselors. All of our counselors are licensed by the Iowa Insurance Division-Regulated Industries Unit and comply with the requirements of the Iowa Cemetery and Funeral Merchandise Services Act. Many of our counselors have also completed specific training through the National Funeral Directors Association to receive their Certified Preplanning Consultant designation. This designation requires thorough study and understanding of preplanning and expects strict adherence to a code of ethics.
Simple, Dignified and Affordable
Our cremation plans are simple, but also comprehensive. Unlike other providers, Iowa Cremation does not charge additional fees for assistance outside of what some consider "normal business hours". Iowa Cremation also does not charge additional mileage fees for transportation.
All of our affordable cremation options are offered with interest-free pre-need financing. This allows for low monthly payments to be made to a preneed contract while locking in at today's pricing.
One of the greatest benefits of preplanning with Iowa Cremation is the peace of mind knowing that your cremation has been preplanned and prefunded. It has been proven that this offers families one of the greatest gifts of all, and that is to be able to focus on eachother during a difficult time.
Iowa Cremation also offers other exclusive benefits of membership including Travel Protection, Grief Care Line and Grief Resources, Memorial Service Planner and Record Package, and Advocacy for our members. We also offer unique outreach to Allied Professionals and Caregivers to help better understand how Iowa Cremation serves their community.
Contact us today to recieve free no-obligation information about Iowa Cremation's unique services.
Previous Entry
Next Entry