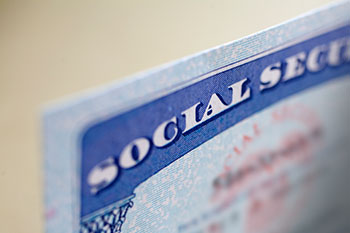 When planning preneed or when the need for our services is immediate, it is important to understand how Social Security can offer benefits for survivors.
We provide this information as a general explanation of the benefits that may be available to survivors. As each family situation is unique, specific information is available directly from the Social Security Administration by visiting www.ssa.gov.
How is Social Security notified when a death occurs?
The Licensed Funeral Directors at Iowa Cremation will assist families at the time of the death by notifying Social Security that a loved one has passed. Currently, this process is electronic and is integrated into the processing of the death certificate. This streamlined process allows for accurate information to be provided to Social Security.
What happens if the deceased was receiving monthly benefits?
The most common question we receive is about what happens to the monthly benefits that a person received after they have passed away.
Generally speaking, if the deceased was receiving Social Security benefits, you must return the benefit received for the month of death (and any later months if applicable). The example given by Social Security is that if a person died in July, you must return the benefits paid in August.
How the benefit is returned depends on how the benefits are received. If the funds are received through direct deposit, contact your financial institution and request that any funds received for the month of death or later are returned to Social Security. If benefits are received by check, those checks must be returned to Social Security as soon as possible and not cashed.

How do I apply for benefits?
Iowa Cremation always suggests to call 1-800-772-1213 to discuss applying for benefits. Social Security states that while you can visit your local Social Security office without an appointment, calling ahead and scheduling an appointment can often reduce the time waiting to speak with a representative.
What information should I have in advance to supply to Social Security for processing of benefits?
Items that you should consider bringing when speaking with Security include:
• Your Social Security number, as well as your spouse's.
• Your birth certificate and spouse's birth certificate. Originals or certified copies.
• Your marriage certificate.
• If you are a surviving divorced widow, providing your divorce decree is needed.
• If there are dependent children, their Social Security numbers.
• Deceased spouse's W-2 form or self employment tax schedules for the most recent years.
• The name of your financial institution, routing and account numbers for direct deposit of benefits.
What benefits will I receive?
A one-time death benefit of $255.00 can be paid to the surviving spouse if the spouse was living with the deceased; or if living apart, was receiving certain Social Security benefits on the deceased's record. If no spouse is living, the payment is made to a child who is eligible for benefits on the deceased's record in the month of death.
In addition to the one-time death benefits, monthly survivor benefits may be available under certain conditions. The survivors benefit amount is based on the earnings of the person who died. The more they paid into Social Security, the higher the benefits would be. The amount is largely dependent on your age and your eligibility.
As a reminder, because each situation can be unique, Iowa Cremation suggests visiting www.ssa.gov for further information about eligibility guidelines. Additionally, representatives are available by calling 1-800-772-1213 or contacting your local Social Security office.
Previous Entry
Next Entry