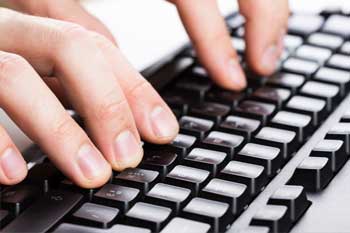 When searching out cremation services in Iowa, it is important to take time to research your options thoroughly and understand the company you are working with. Unfortunetely, there are companies that are not located in Iowa that are providing dishonest and ambiguous information about the services they provide and where they are located.
Recently, a news report from WHO in Des Moines brought attention to an unfortunate situation where a family contracted with a company to provide cremation services for her husband. The company she contacted is known as Heritage Cremation Provider, LLC who does not own or operate a licensed facility in Iowa. This company uses techniques to make themselves appear as if they are located wherever you are, but they are not licensed to provide services in Iowa and their website makes no mention of where they are actually located. This company has received numerous complaints and some states have taken significant measures to stop their operations in their state. Iowa Cremation has received calls from cremation consumers about this operation. Additionally, we have received calls from this company asking us to provide services, which we will always decline.
Iowa Cremation, as part of our continued advocacy for our members and all that select cremation in Iowa, has been actively working with state regulators on measures to further protect consumers from operations like this.
Best Practices When Searching For a Provider
When you are researching options for cremation services in Iowa, the following are some basic questions and resources that can help you select a reputable and honest provider:
Find out exactly where they are located.
Ask if they are licensed to provide service in Iowa.
Inquire further about how their arrangement and cremation processes work.
Ask about how long they have been in business.
Request a tour of their facility.
Reputable providers, will be willing to answer any questions and provide all information that you would need to make the best decision for you and your family.
Contact us today for more information on how Iowa Cremation continues to be a leader in offering simple, dignified and affordable cremation services for all of Iowa.