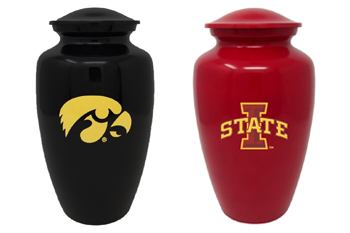 Ever since cremation began in the United States and Iowa, the selection of an urn or container to hold the cremated remains has been a highly personal selection. In the last several years, many new and unique options have become available for families that select cremation. Iowa Cremation is dedicated to assisting our members and their families with finding the exact options that reflect the life lived.
Today not all urns are the classic vase styles that we see on TV and movies. Urns come in a wide variety of styles, colors, materials, and price points. Many options can be further personalized with laser text and photo engraving, offering an urn that represents the person's life — even your favorite team! There are also options available for more earth-friendly urns made from biodegradable and specially sourced materials.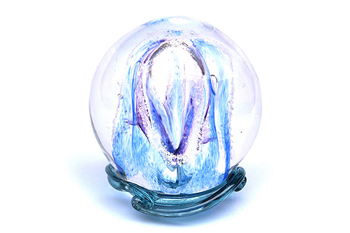 There are also keepsakes available to hold a small portion of the cremated remains. Further, there are options for keepsake jewelry and even using a small part of the cremated remains to create a one of a kind glass sculpture. Iowa Cremation works directly with Memory Glass, who for over 14 years has provided this highly personal service to our members. Some families that elect to place cremated remains in a cemetery can even use a small amount of soil from the grave to create these glass options.
For those who do not want to keep a portion of the cremated remains but would like a keepsake connecting them to their loved one, our Thumbies program offers an extraordinary option. Using a secure digital process, the Funeral Directors at Iowa Cremation procure a fingerprint which can then be used to create a special keepsake. The Thumbies keepsake options come in a variety of shapes, sizes, and engraving options, which again allow for a highly personalized keepsake that will be cherished for generations.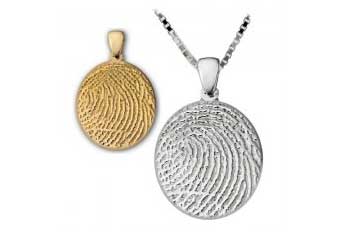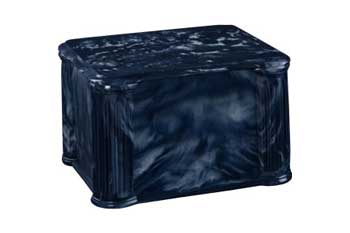 Often the selection of an urn may be driven not only by personal choice but also by what is selected for the final disposition of the cremated remains. Some urn selections are specifically designed for burial or inurnment. Inurnment is recognized as the final placement of the cremated remains in a cemetery. In addition to these specifically designed urns for burial, there are also urn vaults available to help protect urns when buried. While not required by law in Iowa, some cemeteries' rules and regulations may require the use of an urn vault. Iowa Cremation always suggests reviewing with your cemetery what requirements that they may have for the burial or placement of cremated remains.
Iowa Cremation also offers urns and selections to our members when preplanning with one of our experienced Preplanning Counselors. By preplanning your urn selection you can make the decision of exactly what you would like, while protecting your family from the uncertainty of guessing what you would have wanted. Through our unique Omega III Trust, when including an urn selection in your preneed agreement, Iowa Cremation is able to guarantee the price of the urn. Meaning that when the urn is needed, no additional amount would be due even if prices increase.
When looking to learn more information about urn options, we always welcome personal visits to our locations in Cedar Rapids or Waukee. Each welcoming facility has available a wide variety of options that can be viewed. Our knowledgeable staff is available to assist with answering any questions and providing more information. For more information or to reach us, please use our simple Contact Us form, or call us at 1-888-871-3361.