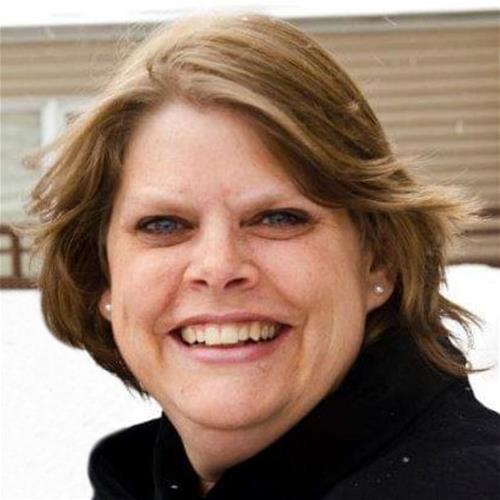 Born on:

June 11, 1966

Departed on:

August 5, 2022

Resided in:

Burlington, IA
Laurie Ann Newcomb
Laurie Ann Newcomb, nee Magnison, died on August 5, 2022. She was born on June 11th, 1966 to James and Lila Rae (Lindahl) Magnison, in Galesburg, IL.
Laurie grew up on the family farm in the Cameron, IL area and graduated from Galesburg High School in 1984. She married Roger Hennefent in 1984 (dv.1998) and together they had four children, James (Lisa Barnwell) Hennenfent, Adam (Amanda) Hennenfent, Teilsen (Seth) Singleton, and Tyler (Siera Candor) Hennenfent. Laurie lived in North Carolina and Kentucky before moving to Burlington, IA where she married Bryon Newcomb in 2004. Bryon had three children from a previous relationship, Ashley (Luis) Campos, Cody (Sofia) Newcomb, and Tim (Kaye) Newcomb.
Laurie and Bryon loved traveling and spending time together at their cabin on the backwater of the Mississippi. Laurie loved her family and spending time together playing games, fishing, and holiday gatherings. Laurie treasured her grandchildren and spent as much time as she could with: Owen Hayburn, Molly & Jesse Hennenfent, Reid Hennenfent, Harley Newcomb, Wyatt Singleton, and was anticipating meeting Theo Hennenfent in a few months. Laurie enjoyed nature, bird watching, was an avid crafter, reader, and family historian.
Laurie was preceded in death by her parents, James & Lila Rae Magnison, as well as her beloved grandparents and extended family.
There is a plan for a Celebration of Life to be held for Laurie at a later date. In lieu of flowers, the family is asking for donations to the National Multiple Sclerosis Society:
https://mssociety.donordrive.com/campaign/Memorial-for-Laurie-Newcomb
.