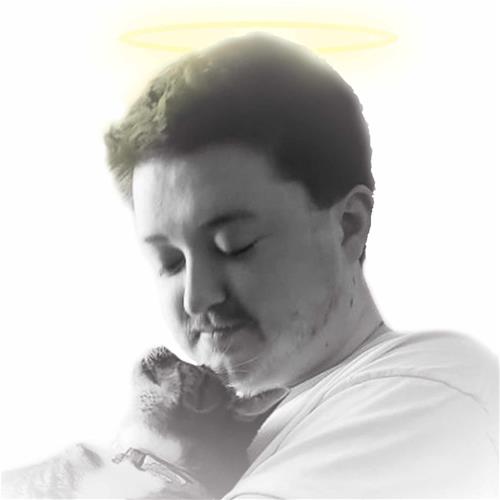 Born on:

March 12, 1993

Departed on:

September 26, 2021

Resided in:

Des Moines, IA
Zachary Ross Torpy
Zachary Ross Torpy was born March 12, 1993, to Tom Torpy and Melissa Ross Torpy in West Des Moines, IA. Zach's time with us on earth came to an end on September 26, 2021. He grew up in West Des Moines, graduating from Valley High School in 2011 and attending Iowa State University.
Zach was a stranger to no one, and a friend to all. Armed with a quick wit, and even quicker tongue, Zach was a well-known ambassador of free advice. As the manager at Lucky Horse Beer & Burger in Des Moines, the customers became family to Zach. Each with their own unique story. If you met Zach once, you were his friend. It didn't matter where you came from, what you did, he just wanted to be a good friend to you. And when this good friend Zach would laugh….it filled the room, building, and neighborhood up. Zach's sense of humor reached epic levels, keeping anyone near him laughing for hours.
When that laughter died down, Zach would play some music for you that you likely have never heard. His love for music was contagious. But it had to be unknown, off the beaten path music. As long as it wasn't popular music, Zach would give it a listen. While still a student at Valley High School, Zach was sharing his DJ talent for live crowds at The Veishea Festival in Ames, The 515 Music Festival, and other venues. He was Torpeedo…and his detail to mixing music made it sound as if each song was made just…for… you.
With the music quieted, those left to mourn the loss of Zach are his mom, Melissa Ross Torpy, dad Tom (Mary) Torpy, sisters Talia and Taitum Torpy and stepsisters Emily and Anna Benna. He is also survived by his grandmothers, Judy Ross and Pat Torpy and a host of extended family members. Zach is proceeded in death by his grandfather's Chuck Ross and Joe Torpy. The wonderful cat in the photo is of Zach's favorite, Kevin. They are now together again.
Everyone who met Zach loved him. He was the light of our eyes. His light was not to shine on himself, but to shine on others, and show them the world.
A celebration of Zach's life will be held on Friday at 11:00 am at Lutheran Church of Hope, 925 Jordan Creek Parkway in West Des Moines, with a luncheon to follow.
A stream of the service can be found at the following link https://hopeonline.tv/specialevents
On Sunday October 3, there will be a balloon release and celebration of Zach at Pearson Park, 1256 19th Street West Des Moines. 12:30pm to 4:00pm. We invite all of Zach's friends out to share stories, laugh and celebrate him. Please bring food/drinks to share, and your favorite stories