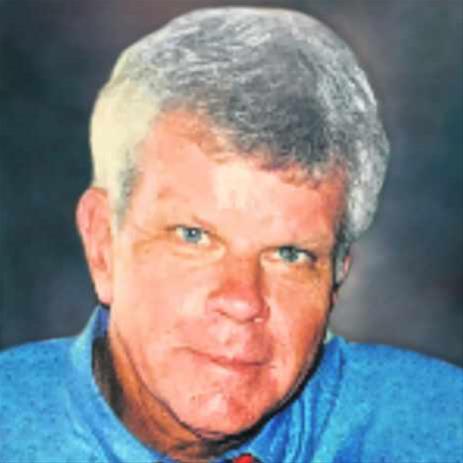 Born on:

August 25, 1944

Departed on:

September 29, 2021

Resided in:

Marion, IA
Larry J. Sovern
---
My thoughts and prayers for Gods peace to Barbara and Lindsey . How blessed was Larry to have you both to care for him these past few years. I am not sure how to start, I worked with Larry 20 years at Nesper, the last ten as his business partner , I can not remember a disagreement. He was one of the best golfers I knew , yet would go out with me a hacker... and not seem to mind, the same when we would fish, he could fill the boat, and me not so much, yet he would not seem to care. He was a very private man , yet would often talk to me of his love of his children and of Barbara. He would tell of seeing God in the outdoors, he was a good business man and friend. I am glad his pain is over, however I think this world will miss his caring soul.
Barbara & family, I am so sorry to read of Larry's passing. I worked for Larry his last few years at Nesper before he retired. He was always a decent and caring boss. Jan Millett
What great memories I have of time spent with Larry. I fondly remember the 7 am Saturday tee times at Elmcrest preceded by a trip to the locker room sauna. And we rarely (never) refused Larry's offer of a cold PBR which he stocked in his golf bag when arriving at the 11th tee (which happened to be close to Larry's house). What a great loss. My thoughts are with Barbara, Lindsey, and family.
Barbara and family--- I am so very sorry for your loss of Larry. He always had a smile, a kind hello and dearly loved his family. Hold those good memories close to your hearts. You will be in my prayers, my thoughts. Carol Olson
Barb & Lindsey, I am so sorry to learn of the passing of Larry. Your family unit was always so strong, charitable and vibrant due in part, I am sure, to Larry. He has a memorable legacy which will be carried on by you.
Dear Barbara and family, I am so sorry for your loss. Larry was a wonderful guy and I always loved chatting with him and especially loved being Barbara and Larry's next door neighbor for 5 years. Linda