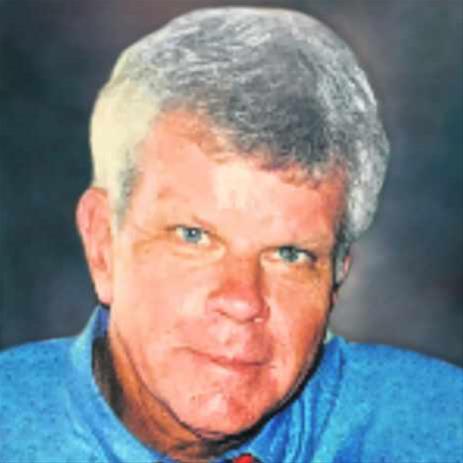 Born on:

August 25, 1944

Departed on:

September 29, 2021

Resided in:

Marion, IA
Larry J. Sovern
Larry J Sovern, 77, of Marion, passed away Wednesday, Sept. 29, 2021. A private family service will be held at a later date.
Larry was born Aug. 25, 1944, in Cedar Rapids, the son of Charles and Dorothy Sovern. He graduated from Washington High School and attended The University of Missouri, where he was a member of the Sigma Chi Fraternity and graduated from Coe College in 1967. Larry served our country in the U.S. Army Reserves as a medic. He began his career at Nesper Sign Company where he started in sales and eventually became owner/president. Highlights from his years at Nesper encompassed several area landmarks and iconic signs including the Eternal Flame on the Veterans Memorial Building, the Paramount Theater Sign, the City of Five Seasons Tree and a regional contract with Hy-Vee Food Stores. Larry served as a member of the Downtown Rotary, Lake Geneva Beach Association Men's Club, president of the YMCA, committee member of the Pribyl Junior Golf Tournament and elite runner liaison with the Fifth Season 8K Race. He was a longtime member of Elmcrest Country Club where he served as president of the Board and on various committees. In his spare time, he enjoyed golf, tennis, running, handball and fishing. Larry was a loving husband and father and recently celebrated 50 years of marriage with Barbara.
He is survived by wife, Barbara Sovern; daughter, Lindsey Sovern Urbanek (Matthew) Overland Park, Kan.; grandchildren, Gray and Sylas Urbanek; brothers-in-law, Chuck Gaskill of Rancho Santa Fe, Calif., and Jerry Falck of Decorah Iowa; nephew, Matthew Gaskill; niece, Lauren (Tommy) Ehinger; and Steve Sovern Family, Colfer Family and Rhodes Family Cousins.
He was preceded in death by his parents, Charles and Dorothy Sovern; sister, Susan Gaskill; son, John Brett Sovern; in-laws, John and Jean Polulach; brother-in-law, John Polulach; and sister-in-law, Marilyn Streetman.
In lieu of flowers, memorials may be directed to the John Brett Sovern Memorial Scholarship at Kirkwood Community College Culinary Program, Kirkwood Foundation 6301 Kirkwood Blvd SW Cedar Rapids, IA 52404;
www.kirkwood.edu/about-us/foundation/give
.