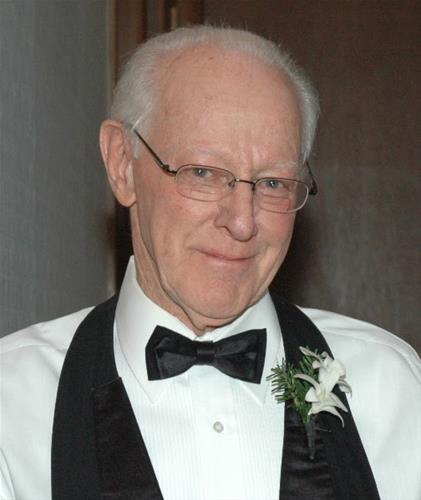 Born on:

February 3, 1930

Departed on:

June 11, 2021

Resided in:

Ames, IA
William Walter Marion
Born to Lela M. and William H. Marion in the verdant foothills of Virginia's Blue Ridge Mountains, Bill grew up in the love of an extended family. He absorbed its lessons of resourcefulness and self-sufficiency, and embraced its emphasis on family and community, commitment to hard work and thrift, and the primacy of kindness and generosity. From his earliest years, his strong religious faith was central to the man he became.
Spurred by his mother's fierce belief in education, Bill succeeded in school. Convinced of its value by two years of demanding labor in a local furniture factory and a brief stint teaching in a one-room schoolhouse, he attended Milligan College, graduated from Berea College, and earned his doctorate from Purdue University.
At Berea, Bill fell in love with the extraordinary Beverly Pierson, who became his wife of 61 years (now deceased). Together they settled in Ames, Iowa, where Bill--the first member of his family to attend college--made a 26-year career as professor, researcher, and administrator in Iowa State University's Poultry Science and Food Technology Departments, and where Bill and Bev raised their four daughters.
Conferences and faculty exchanges in Europe and South America as well as hundreds of international students introduced Bill to a variety of rich cultures and fostered an itch to travel. Bill and Bev loved the serendipitous discoveries they made, whether on the back roads of Nova Scotia, a host family visit in Japan, or the coral reefs off Australia.
Bill's gregarious nature, long collaboration with university and local farming communities, active service to his church, and his family's weekend catering business set him up well for a new venture: real estate. He knew everyone in town (and well beyond), owned an enviable collection of well-cut suits, and loved to show off his adopted hometown. He was highly respected in the realtor community over his sixteen years in the field and known as a gentle, hardworking professional.
Music played a special role in Bill's life, starting with the bluegrass music and Southern Baptist hymns of his childhood. The music scene at ISU gave Bill an education in classical music, and he became particularly committed to The Des Moines Metro Opera: its wonderful summer festivals, access to young artists, and companionship he found in the Ames chapter of the opera guild. He was equally inspired by the young musicians trained at the music school owned by daughter Melita and son-in-law Al--especially their daughter Naomi. Bill never missed Naomi's regular gig at Chocolaterie Stam in Ames. Her piano playing and singing were among his greatest pleasures. During the last months of his life, weekly singalongs held over Zoom allowed Bill's family to stay connected through his beloved music.
While there was virtually no home repair project he couldn't tackle, Bill felt most at home in his wood shop, where he crafted everything from tables to trellises. Along with Bev's mastery of textile arts and cooking, their home showcased their skills--and his family came to understand that the best gift was one made with one's own hands.
Everything that Bill did was for his family—to provide for them, to pass along his work ethic and skills, and to show them how to live in the world. His four daughters found in him a man who loved deeply, took a risk to help those in need, and understood the power of the bonds of community. He was, at root, kindred spirit of the narrator in Sam Walter Foss's once well-known poem: "Let me live in a house by the side of the road / And be a friend to man."
William is survived by his four daughters Karen, Rene (Ryk Ekedal), Melita (Al Biela) and Nancy; his beloved grandchildren, Naomi Biela and Zachary Marion; and siblings Lucille Evans and James Edsel Marion.
A service in his memory will take place at Bethesda Lutheran Church on July 2, 2021 at 2:00 p.m. A reception will follow. In lieu of flowers, memorial contributions may be directed to The Des Moines Metropolitan Opera, The Harrison Barnes Reading Academy, or The William and Lela Marion Scholarship in Agriculture at Berea College.