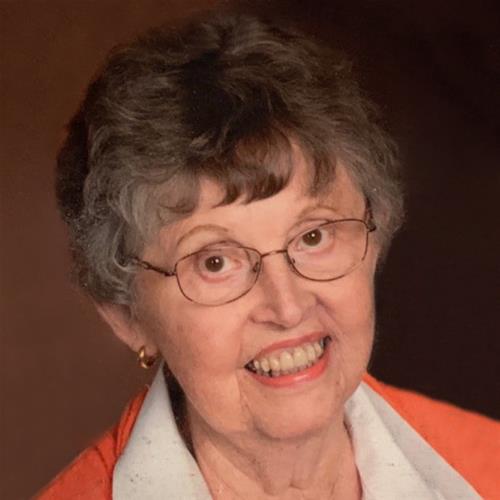 Born on:

December 5, 1936

Departed on:

February 3, 2020

Resided in:

Marion, IA
Barb Franklin
---
Always a smile, always positive thoughts and words. That is the Barb I remember from many years in adjoining pews and other contacts at St. Pat's in Anamosa. A true jewel is now with her Lord and Savior. Cecilia Hatcher
I am sending my deepest condolences for the family. Barb was my namesake, my God Mother and a pillar of strength for myself and my family. She was bedside with my Mom when I was born, helping my Mom get thru her first delivery. I often thought about how special that was to give such strength to my Mom and be there for her. She taught me many life lessons thru her love of family and beautiful heart. I am grateful to have had her on my life. With much love, Barbara
Barb (and Dick) were dear, dear friends and we saw them often when they lived near Martelle and we lived near Morley. Then we all moved to Marion where we again saw them often, and saw Barb after Dick's death. Once we moved to MethWick, we resorted more to phone calls than visits. Barb was what I considered the ideal Christian. I don't think I ever heard her speak ill of anyone she knew, and she was such a good wife, mom and friend. I will really miss her zest for life. We had some really good times together.
Franklin Family: Our condolences to you and all of your family memories over the loss of Barbara. She was my godmother and a close dear friend of my mom and our whole family. What a great role model for all of us to look up to. May you find peace in the memories of this wonderful woman.
My sympathy goes out to Barbara's amazing family. Barbara and I met in 6th grade so have been friends for "71 years". She was always so positive and radiated with smiles. She and Dick were in our wedding and we had many fun times together too. Barbara will be missed by so many but now is with the angels in heaven. My husband, Dennis, shares the above sentiments also. Pat Day
Barb was always such a calm and peaceful person . It just radiated off her. She so dearly loved her family and always supported them. I think the obituary said it all!!! I knew her at St. Pat's and she and Dick were missed when they moved. But they kept close ties to Anamosa.
We have known Barb since we were children. I don't think I have known a kinder, more loving person. When I picture her, she is smiling. I can hear her distinctive voice and how she always spoke with joy and with caring. She was as comfortable talking with children as she was with adults. Her family and her faith were the cornerstone of her life, and I feel very fortunate to have known her. Sending love to her family and dear friends.