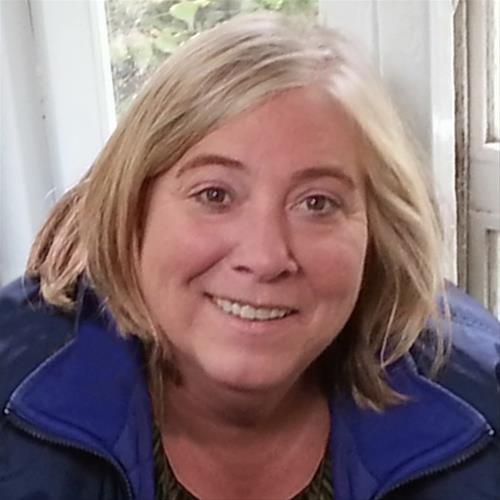 Born on:

December 25, 1959

Departed on:

October 20, 2019

Resided in:

Anamosa, IA
Teresa "Terri" Jean McConaughy
Teresa "Terri" Jean McConaughy, 59, of Anamosa, passed away peacefully on Sunday, October 20, 2019 at her home. There will be a Celebration of Life in Terri's honor on Saturday, October 26, from 1:00 p.m. to 5:00 p.m. at Grace Christian Fellowship, 23456 County Road E34, Anamosa, IA. Private family inurnment at Forest Cemetery in Anamosa.

Survived by her husband Larry and daughters, Sarah (Lars) Brotnov and Shawna (Greg) Christie; her mother, Judy (Bickel) Eden; a brother, Bruce Bickel; step-brother, Kevin (Karen) Eden; step-sister, Michelle (Lary) Winders; and grandchildren Sondre, Lars Lukas, Karl and Gudmund Brotnov and Olivia Christie. Also survived by father-in-law, Kenneth McConaughy; sister in laws, Adrian Dobbins, Karen (Dean) Gotcher, Jan Beardsley, Rosalie (Ivan) Bowers; step-sister-in-law, Karla (Tony) Moreland and step-brother-in-law, Keevin (Ronda) Shaffer. Many loving aunts, uncles, nieces, nephews, cousins as well as special friends Joan and Don Leuchs and Matt English.

Preceded in death by her father, Edwin Bickel; step-father, Allen Eden; mother-in-law, Jean McConaughy; step-mother-in-law, Donna McConaughy; grandparents, Faye and Sally Bickel, Tom and Madge Murray, Henry and Mira Eden; brother-in-laws, Gary Dobbins and Brad Beardsley.

Terri was born on December 25, 1959 in Cedar Rapids the daughter of Edwin and Judith Bickel. She graduated from Anamosa Community Schools with the class of 1978. Terri married Larry McConaughy July 7,1979; celebrating 40 years in July. Terri worked at Walmart for 10 years and then worked for Anamosa School Transportation as an aide and school bus driver for 20 years, retiring in 2018. Terri loved camping in Guttenberg and boating on the Mississippi River. She had a passion for Genealogy and was the Registrar of the Marion/Linn Chapter of the DAR. She helped many prospective members trace their lineage back to the Revolutionary War. Terri will be dearly missed by all who knew and loved her.

In lieu of flowers memorials may be directed to the Iowa Lions Eye Bank or Camp Courageous.