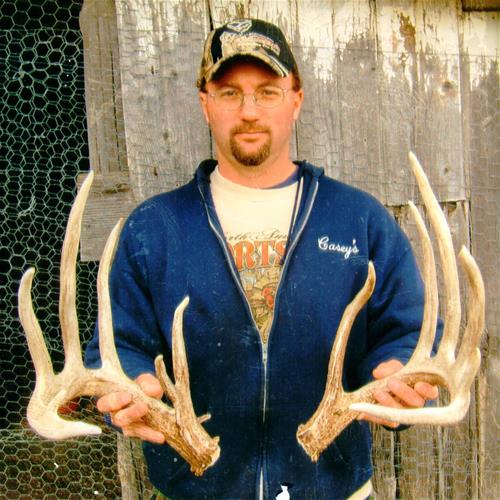 Born on:

November 18, 1965

Departed on:

January 6, 2019

Resided in:

Truro, IA
Timothy Scott Lust
---
Tim and I dated from 2001 to around 2010. He was the love of my life and we always said we were soulmates and that we'd always be friends. He said we would grow old together still shooting the breeze about football, fishing, mushroom hunting hunting, and politics, which we never agreed upon. I always knew about all the other women but he always came back to me if nothing else because we were great friends I loved him and still do love him with all my heart. I have a hole in my heart right now, it went to heaven with Tim. Love you Babe, your Sunshine!
Still missing you so much. There isn't a day that has gone by since I found out that I haven't thought about you, cried for you, and my heart aches to hear your voice, your laugh, you calling me Sunshine. As long as I breathe you will be remembered.
Tim & I were on again/off again from 8th grade until graduation - so often it was hard to keep track. I used to tease him that we only dated when there wasn't something to hunt or fish but let's face it, I frustrated the heck out of him most of the time. He was lovable, fun, kind and sometimes ornery but had the best smile and a very tender heart. May he rest in peace - he has & will always have a special place in my heart. My thoughts & prayers are with you.