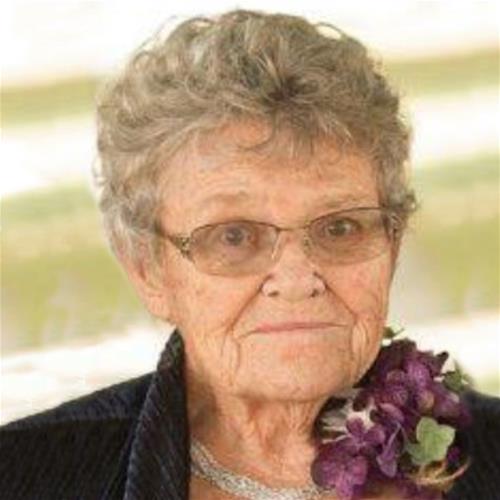 Born on:

September 30, 1936

Departed on:

September 30, 2018

Resided in:

Strawberry Point, IA
Donna Timmerman
Donna Timmerman 82, of Strawberry Point, Iowa passed away September 30, 2018 after losing her courageous battle with ALS at the Unity Point Health St. Luke's Hospice Inpatient Unit.

Donna was born to Jay and M. Helen Williams in Moline, Il September 30, 1936.

Donna grew up on a farm in Seymour Iowa. She loved the farm animals, especially horses. She was involved in 4-H, church and school activities. She graduated from Seymour in 1954. Attended Iowa State University for a year.

She married Forrest Timmerman March 1959 in Seymour. They farmed in the Brooklyn Iowa area for several years before moving to Strawberry Point and purchasing the farm East of town in 1967. They farmed and raised Registered Holstein Dairy Herd, and she worked for Delaware County DHIA , while raising 5 children.

She was a member of: Daughters of Rebekah, United Methodist Church, Backbone Trail Riders Saddle Club, NEISCA, AQHA, IQHA and AzQHA. She enjoyed showing horses. She was a Lodomillo Leaders 4-H leader and taught Sunday School. After retiring from milking, they became Snow Birds to AZ, enjoying trail riding in the mountains, showing horses especially "Dudley" & "Huey".

She was diagnosed with ALS May 2017.

She is survived by her children Barry (Val) Timmerman, Allan Timmerman (Lois Heiderscheit), Jill (Brandon) Boock of Strawberry Point, Scott Timmerman of Cresco. Grandchildren Keane (Michelle) Timmerman Family of Dundee, Kylean (Jeremie)Steger Family of Edgewood, Vincent (Caileye) Boock of Aurora, Dalton Boock of Strawberry Point. Brother/sister-in-law's Leland & Wilma Timmerman of Tripoli, Iowa, Marvin Timmerman (Marion) of Central City, Iowa, Luella Linderwell (Howard)of Dothan, Alabama, Lucille Nelson of Lamont, Iowa, cousins and many friends.

She is preceded in death by her husband Forrest, her son/daughter-in-law Warren & Kathleen Timmerman, her parents Jay & M. Helen Williams, step mother Audrey Kinser Williams, brother/sister-in-laws Willis & Clara Timmerman, Elton Timmerman, Ernie Linderwell, Hans Nelson.

Celebration of life will be Thursday, October 4, 2018 United Methodist Church in Strawberry Point memorial service from 1:00 to 1:30 visitation with family until 5:00. Private family burial following at Cass Township Cemetery Strawberry Point.