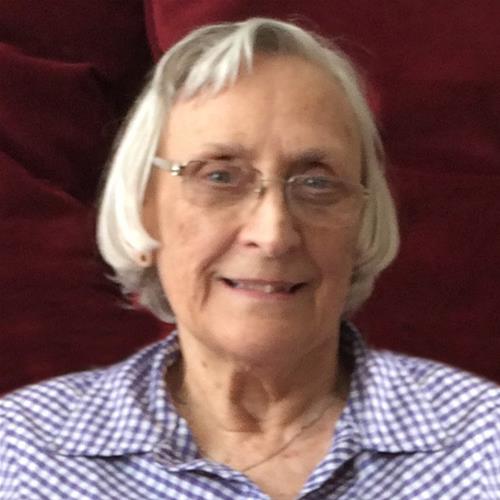 Born on:

October 9, 1934

Departed on:

May 31, 2018

Resided in:

Cedar Rapids, IA
Joan A. Markwell
Joan A. Markwell, 83, of Cedar Rapids, passed away on Thursday, May 31, 2018 at St. Luke's Hospital. A Celebration of Life will be held at a later date.

Survivors include her children, Rod (Mary) Wise, Mike Wise, Tim (Kelly Carr) Wise, Wendy (Kevin) Belt, Amy Brown, stepsons Lee Markwell and David (Malia) Markwell. Siblings; Shirlene (Robby) Robinson, Bob Rimrodt, Ernie Rimrodt, Rosie Rimrodt and Bonita Rimrodt – Primrose. Also surviving are grandchildren, great-grandchildren, great great-grandchildren, nieces and nephews.

She was preceded in death by her husband Jerry, parents and her Uncle Ira Primrose.

Joan was born on October 9, 1934 in Atkins, Iowa; the daughter of Ernest and Irene (Primrose) Rimrodt. Joan married Richard Wise and to that union five children were born; they later divorced. She then married Jerry Markwell on May 1, 1976, in Nashua, Iowa. Joan held many jobs and enjoyed being social. She would spend her free time reading and being a Shaklee distributor.

A special thanks to Garnett Place for their love, care and compassion to Joan for the last four years. A thank-you to all St. Luke's Hospital staff.

In lieu of flowers, memorials may be directed to the Alzheimer's Association.