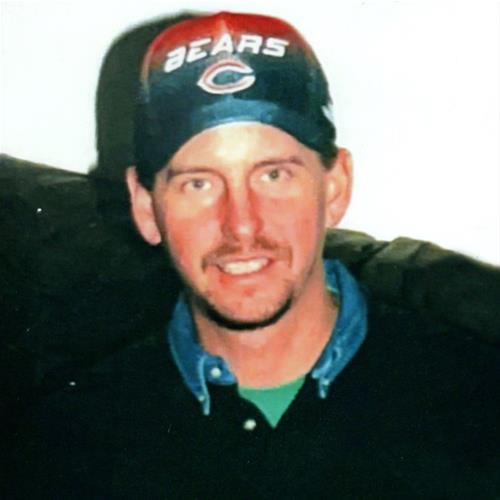 Born on:

January 17, 1967

Departed on:

May 12, 2023

Resided in:

Cedar Rapids, IA
Brian "Lucky" Jordan
Brian "Lucky" Jordan, passed away Friday May 12, 2023, at his home.
Brian was born on January 17, 1967, to Bruce Sr. and Linda (Carolan) Jordan in Cedar Rapids, Iowa. He graduated from Jefferson High School in 1985. Brian worked at Bishops Westdale as a cook. Later he was part owner of Custom Construction with his brother Brad. They were very proud of the homes they built.
Brian is survived by a son, Brandon Jordan (Ayanna); grandson, Reese Jordan; granddaughter, Amayah Jordan; mother, Linda Jordan; three sisters, Lisa (Dean) Hupp, Brenda Jordan (Sullivan Robertson), Lana (Dave) Wheeler; brother, Brad (Cathleen Knight) -Jordan; numerous aunts, uncles, nieces, nephews, great-nieces and cousins.
Brian was preceded in death by his father, Bruce Jordan Sr., grandparents, Harry and Alberta, Jordan Sr., Paul and Agnew Carolan Sr., and his best friend Jim Carnahan.
Brian was an avid pool player, playing in pool leagues with his brother, friends, and uncles. He was well known and liked. Friends always looked forward to his numerous parties whether it was a toga, volleyball, and softball or jungle juice party at his parents' house. He was an avid Hawkeye, Cubs, and Bear's fan. He always looked forward to Bears and Cubs games where he enjoyed the company of his friend Jim Carnahan. His son Brandon was the pride of joy of his life. He enjoyed every minute he could spend with Brandon and his grandchildren.
A Celebration of Life will be held Friday, May 19, 2023, at Wild Hogs Eatery and Saloon, 350 Commercial Dr, Walford, IA, from 4-8 p.m.
In lieu of flowers, memorials can be sent to P.O. Box 142, Walford, IA, 52351 C/O Linda Jordan.