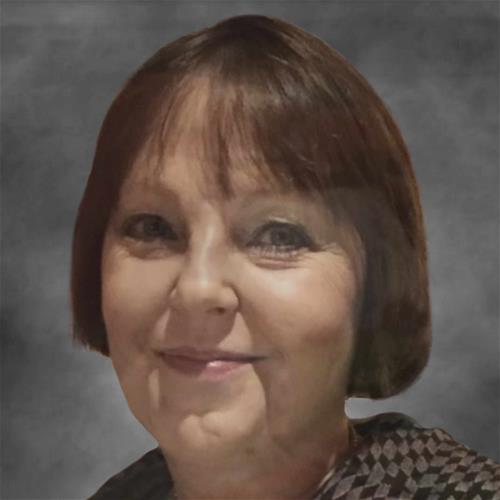 Born on:

October 12, 1960

Departed on:

March 19, 2023

Resided in:

Iowa City, IA
Nichelle Aline Thompson
Nichelle Aline Thompson (née Nims), 62, of Iowa City, passed away peacefully, surrounded by family in her home early Sunday, March 19, 2023, following a long struggle with breast cancer. Nichelle is survived by her husband of 37 years, Bob Thompson, son Izaak, siblings Nyle (Pat) Nims, Nancy (Dean) Hagen, Norine (Jeff) Dawson, Normagene Wilson, and numerous nieces and nephews. Nichelle was preceded in death by her parents Daryl and Margaret Nims, and her sister Nadine Nims Billstein.
Nichelle was born in Ames, Iowa, October 12, 1960, to Daryl and Margaret (née Rasmussen) Nims, the youngest of six. Growing up, she worked in her father's store, Nims Sportsman's of Ames. During those years, she developed a keen interest in politics and a love of animals, owning several pets including a rabbit, a bird, and a horse named Clover. She graduated from Ames Senior High School in 1979, where she was involved in musical theater as well as various forms of dance. She moved to Iowa City to attend the University of Iowa, where she majored in Literature, Science, & the Arts. She met Bob Thompson through the Iowa City music scene, with whom she shared a mutual love of music and animals. The two moved into a home by the Iowa River, where they lived with their dog Daisy. They married at Izaak Walton League (their son's namesake) August 24, 1986, before buying and rehabbing a home in the Goosetown neighborhood of Iowa City in 1987, and bringing their son into the world in 1991. The family later moved into the house next door, where Nichelle lived the rest of her life.

Nichelle's love of music led her to sing in the choir at Parkview Church for several years. She made a career selling real estate before working as a clerk at UIHC, as well as a part time stint at Tuesday Morning. Nichelle loved gardening; she planted many flowers around both homes, which continue to bloom each year (and even lost her wedding band in the garden, finding it several years later). She was insatiably creative, a thirst she satisfied through countless avenues, including thrift shopping, dancing to classic rock and R'n'B, playing guitar and piano and singing, sewing projects, scrapbooking, jewelry making and collecting, finding clever ways to organize and decorate the home, and even hosting a neighborhood haunted house several years in a row.

Nichelle's effervescence, enthusiasm, generosity, and effortless knack for brightening everything around her made her a memorable presence to everyone she touched, leaving an impression on the world that won't soon be forgotten.

An informal memorial service is being planned for a future date, to be held at the Thompson household when her spring flowers will be in full bloom.