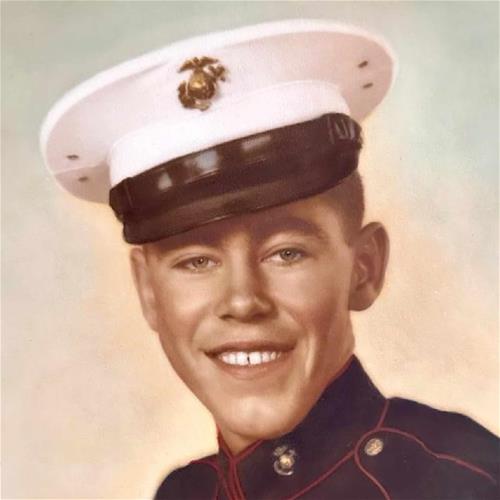 Born on:

January 11, 1929

Departed on:

March 14, 2023

Resided in:

Kalona, IA
Leo Bertrand Pare
Leo Bertrand Pare, 94, of Kalona, Iowa passed away on Tuesday, March 14, 2023, at the Iowa City VA Health Care System. Per his wishes, he was cremated. A Celebration of Life will be held at a later date. Entrusted with the arrangements is Iowa Cremation.

Leo was born January 11, 1929, in Lewiston, Maine. At the age of 18, he joined the United States Marine Corps and served in the Korean War. He earned multiple medals including the Korean Service Medal w/1*, the Purple Heart Medal, United Nations Medal, and Good Conduct Medal. After being honorary discharged, Leo moved to California, where he got a job working for the Glendale School District. He started out as a janitor while he studied at night to become an electrician. After earning his degree, Leo worked as head electrician in the Glendale School District until he retired. After retiring, he and his wife moved to Kalona, Iowa and purchased a health food store, Foods Naturally. Leo will be greatly missed by all who knew and loved him.

Leo is survived by 10 children, 36 grandchildren, 35 great-grandchildren, and 5 great-great-grandchildren. He was preceded in death by his loving wife, Etta Darlene Pare; parents, Leo Charles and Marie Pare; three sisters, a brother, son-in-law, three grandchildren, and one great-grandchildren.

In lieu of flowers memorials may be directed to the family.