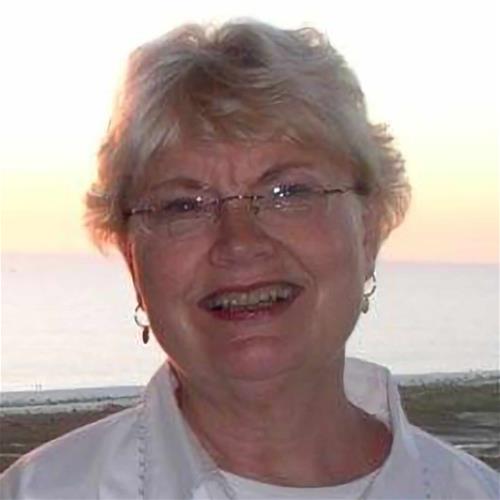 Born on:

November 5, 1943

Departed on:

March 31, 2023

Resided in:

Coralville, IA
Doris Ann Winterberg
Doris Ann Winterberg, 79, died peacefully after a long and difficult battle with Alzheimer's on Friday, March 31, 2023.

A celebration of life will be held at 11:00 a.m. on Monday, May 1st at Lutheran Church of Hope, 925 Jordan Creek Parkway in West Des Moines. Following a luncheon, Doris and Dale will be privately interred at the Veterans Cemetery.
Doris was born to Agnes and Melvin Kinseth on November 5, 1943, in Eagle Grove, Iowa. She lived the majority of her life in Des Moines and West Des Moines but moved to the Iowa City area a little over five years ago.

After graduating from Eagle Grove High School, she attended beauty school, worked as a beautician, a florist, a daycare provider, a retail associate, and answered Winterberg Painting business calls until Dale's retirement.

Doris and Dale were united in marriage on August 31, 1963, and they enjoyed 54 years together. After raising two children, Doris became her mother's caregiver. Agnes lived with Dale and Doris for 13 years.

Traveling to Florida with her husband, Dale, and his brother and sister-in-law, Don and Cathy, along with many other friends, was one of the highlights of her year. When home, Nana loved spoiling her grandchildren. She also looked forward to dancing every Tuesday, going out to grab a bite to eat, playing dominoes with her friends, and decorating their home for all seasons and occasions.

Moving away from the home she loved, as well as so many friends and family members after Dad died a little over five years ago was tough, but Doris transitioned admirably for several years. She lived at Legacy Senior Living, Bickford of Iowa City, Solon Retirement Village, and Windmill Manor. She met many beloved friends and caregivers along the way. A special thank you goes to Dr. Eberly, Dr. Schilling, and Essence of Life Hospice for their care through the abrupt transitions Doris was forced to make during her last months. Their care provided Doris with the dignity she deserved in her final days.

Doris is survived by her children, Jason (Janelle) Winterberg; Monica (Tom Murphy) Winterberg and grandchildren Eli (Amina Otto) Winterberg; Alex Jarvis; Nic (Sophia O'Brien) Jarvis, brother-in-law, Don Winterberg; many other beloved family members and friends. She was preceded in death by her husband, Dale, her mother and stepfather, Agnes and John Carlson, her father, Melvin, her sister, Lois Bohlen and sister-in-law, Cathy Winterberg.

Memorial contributions can be made to Essence of Life Hospice or the Bird House Hospice Home of Johnson County.