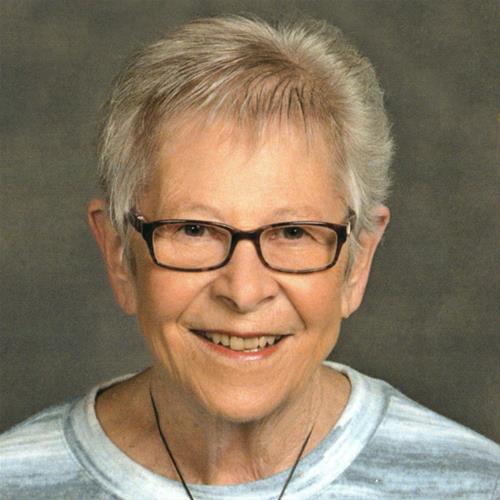 Born on:

February 18, 1942

Departed on:

March 22, 2023

Resided in:

Cedar Rapids, IA
Claudia Warfel
Claudia Warfel, 81, of Cedar Rapids, passed away Wednesday, March 22, 2023 at Oldorf Hospice House in Hiawatha. Services will be held Tuesday, March 28, 2023, 10:00 am, at Westminster Presbyterian Church in Cedar Rapids. A visitation will be held 4:00-7:00 pm on Monday, March 27, at the church. Burial: Oak Knoll Cemetery, Sterling, Illinois.

Survivors include two sisters, Barbara (Tom) Read, and Jackie (Timothy) Sweet, both of Cedar Rapids, nieces and nephews Darcie (Kraig) Knutsen, Darin Read, Brian Read, Julie (Ryan) Schlader, Kimberly (Matthew) Anderson, and Jennifer (Chris) Sweet-Williams and great nieces and nephews, Kyle and Augie Knutsen, Trevor and Hudson Read, Cameron and Macy Schlader, Abigail, Austin, and Connor Anderson, and Finn Sweet-Williams, along with many cousins.

Claudia was preceded in death by her parents, longtime friend and roommate Emily Sweet, and brother in-law, Lyle Nesemeier.

Claudia was born February 18, 1942 in Sterling, Illinois, to Claude and Lydia Warfel. She was raised in Milledgeville, Illinois. Claudia attended Iowa State Teacher's College in Cedar Falls, Iowa. She then moved to Cedar Rapids where she lived until her death. Claudia was employed by Collins Radio for ten years. She then attended Kirkwood Community College and received her Registered Nursing degree in 1974. She worked in the orthopedic department at Mercy Medical Center for thirty years. Claudia was highly respected and loved by her co-workers, patients, and doctors. Recently one former co-worker commented "Claudia is a legend at Mercy!" She retired in 2004 and enjoyed golfing, traveling and rooting for the Hawkeyes but most of all spending time with her family. Claudie's sense of humor set her apart. She was witty and never missed an opportunity to make people smile. Claudie was active at Westminster Presbyterian church where she served as a deacon as well as a member of the Health Ministries team. Despite multiple cancer diagnoses, Claudia remained optimistic and her faith never waivered.

Memorial donations may be directed to Westminster Presbyterian Church, Mercy Foundation, or the family.
To leave a condolence, please visit Claudia's obituary at www.cedaramemorial.com