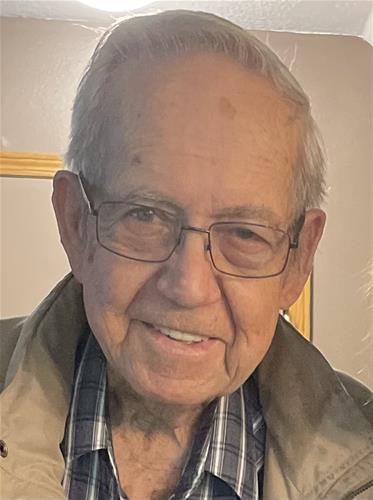 Born on:

March 5, 1938

Departed on:

March 24, 2023

Resided in:

Monroe, IA
Charles Leon St.Pierre
Charles Leon St.Pierre, 85, of Monroe, Iowa, died on Friday, March 24, 2023. He will be cremated, and a Celebration of Life to be held at a later date.
Chuck's family includes his wife Mary of 61 beautiful years; two children, son, Charles A. (Shannon) St.Pierre of Monroe, daughter Teresa (Paul) Waldron of Johnston; 8 grandchildren, Nathan, Bradley, Justin, Dakota, Colton and Hayden St. Pierre; Branden and Sydney Waldron; 6 great-grandchildren. Sisters Karen (Larry) Lange of Macon, IL and Sharon Peddicord, Taylorville, IL; along with many nieces and nephews.
He was born March 5, 1938 in Mt. Zion, IL where he grew up on the family farm. After school he soon met the love of his life, Mary Helene (Huston), they married on January, 21, 1962. He went on to graduate from the Illinois State Police Academy and served on the force for over 9 years. In 1976, he moved his family to Iowa to begin his farming career. He loved being on the farm; working with the cattle and hogs and tending to his crops. It made him happy to raise his children on a farm as he did, we learned a lot from this. After leaving the farm, he went on to join Wal-Mart as a truck-driver for 15 years, where he retired. His retirement years were filled with playing with his grandchildren, gardening and keeping busy outdoors or tinkering in the garage.
He was a strong, kind man with a big heart and loved his family dearly. He always enjoyed our family gatherings where he would tease the grandchildren. He never knew a stranger and would spark a conversation with anyone. He was always willing to share his words of wisdom with his grandchildren, and never lost an argument.
He was preceded in death by his parents, Gerald and Helen (Shannon), brothers Gerald Jr, Daniel, Rupert, David, Edwin and Terry.
A celebration of Charles life will be held April 15, 2023 at 11:30 A.M. at the United Methodist Church in Monroe, Iowa.