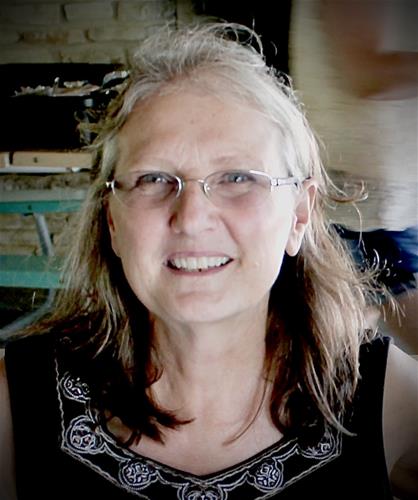 Born on:

June 26, 1954

Departed on:

March 30, 2023

Resided in:

Van Meter, IA
Audrey Lynn Jennings
Audrey Jennings, 68, passed away peacefully March 30, 2023 in Waukee, Iowa under the care of the nursing staff at Independence Village. She began her life in Winterset, Iowa on her family farm and raised her family in Van Meter, Iowa where she resided for 43 years. She was a homemaker, cashier at Target, "granny nanny," wife, and mother.
Audrey took pride in doing a good job at the smallest of tasks, noticing work that needed done and doing it before anyone noticed the job needed doing. She always did the right thing, especially when it wasn't easy. She believed in living simply and thoughtfully, frequently reminding her children to "stop and think." She was frugal and took care of her things, continuing to use them long after they appeared worn; "If it still serves its purpose, keep using it." She cooked everything from scratch and was good at it.
She was happiest in the presence of children. She found simple and creative ways to engage them. By making, maintaining, and stocking an "Art Table" in her house, she taught us that it is perfectly acceptable to let kids and grandkids mix paste, mud, sticks, cardboard, tape and paint together. She saved bugs, leaves, mushrooms, flowers, seed pods and all manner of critters to share, teaching kids to find a fondness and a curiosity for nature. She was never ready to send her visiting grandkids home, there was always time for one more snack, craft, or game. She raised her kids with many pets including a dachshund, cats and kittens, parakeets, geese, chickens, a bottle calf, an abandoned baby squirrel and a second-hand Guinea pig.
Audrey found clarity and newness by observing what the rest of us thought was familiar and routine. She lived in a beautiful place, where she admired the wonder of Iowa's plants and animals from the comfort of her own living room. She fed the birds, squirrels and even a raccoon or two and would stop in the middle of a conversation to point out a bird on her feeders. She admired the deer and turkeys who came along to clean up after the birds. She often started a visit with the latest turkey or deer count.
Per her wishes, no services are planned. It was Audrey's desire to have her ashes spread at her beloved home and that everyone know she is "doing just fine."