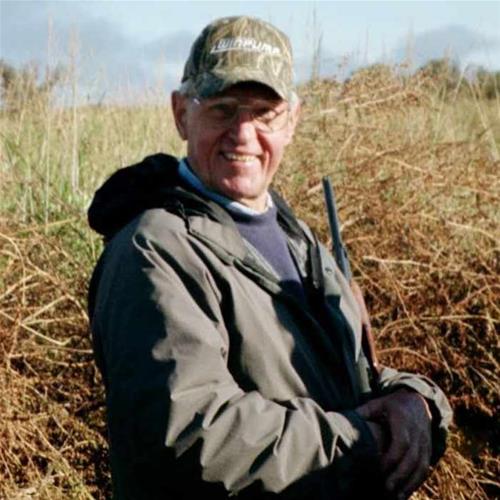 Born on:

September 7, 1936

Departed on:

April 4, 2023

Resided in:

Cedar Rapids, IA
Len Nowosel
Len Nowosel, 86 years of age, passed away peacefully on Tuesday April 4, 2023 at St. Luke's Hospice Center. A celebration of life service will be held at a later date.

Lenny was born on September 7, 1936 in Evanston, Illinois to Mathias and Thery (Merna) Nowosel. From an early age Lenny had a passion for motors and vehicles. This led him to own and operate Chestnut Body Shop in Glenview, Illinois for over 40 years. He proudly served in the U.S. Military, and upon his discharge volunteered at the Glenview Fire Department for over 20 years.

Outside of body shop work, Lenny's true passion was weapons, hunting, and clay target sports. As a life member of Northbrook Sports Club, Otter Creek Sports Club, Amana Sportsmen's Club, and the NRA, he loved every aspect of target shooting. Through this activity he met his life partner, Belinda Keever. Together they moved from Chicagoland to Anamosa, Iowa and eventually to Cedar Rapids, Iowa.

He was preceded in death by his parents, stepmother Lois Nowosel, sister Gertrude Schneider, brother Matt Nowosel, and brother Erv Nowosel. He is survived by his sisters Liz McGuinness, Marge Klein, Erma Wilson, Thery Lynn Frey, plus many nieces and nephews.

He will be dearly missed by all who knew him well.

In lieu of flowers, please consider a donation to your local fire department.