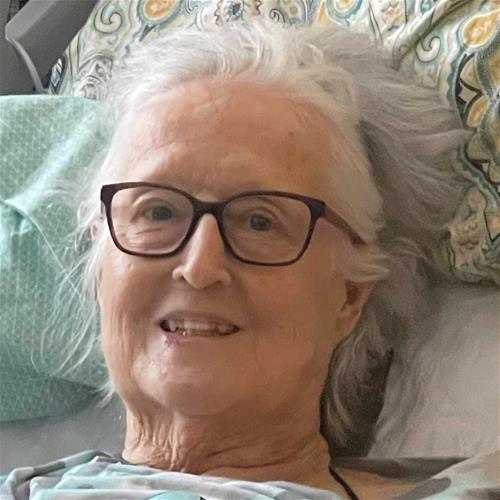 Born on:

November 21, 1947

Departed on:

April 8, 2023

Resided in:

Iowa City, IA
Janis Carolyn Moyer
Janis Carolyn (Holland) Moyer, age 75, went to be with her Lord and Savior on April 8, 2023 after succumbing to complications of leukemia.

Jan was born in Crossett, Arkansas on November 21, 1947. She graduated from Crossett High School and attended nursing school at Arkansas Baptist Hospital in Little Rock, Arkansas where she graduated as a Registered Nurse.

Jan was preceded in death by her father, William G. Holland and her mother, Rosemary (Grant) Holland. She is survived by her husband, Nelson P. Moyer, children Trenton E. Moyer and Tracy E. Moyer, her sister Marilyn J. (Holland) Harney, and by her six grandchildren.

Jan met her husband at a dance on Little Rock Air Force Base while she was in nursing school, and they became engaged in April 1968 and married in September 1968 two weeks after Jan's graduation. After discharge from the Air Force in December 1969, the couple moved to Jacksonville, Florida and worked there until they moved to Baton Rouge, Louisiana, in the Fall of 1970 where Nelson attended graduate school at Louisiana State University, and Jan worked as a psychiatric nurse. After graduation and the birth of their son, Trent, in 1974, the family lived briefly in Florida, then moved to Oklahoma City in 1975, where Jan continued to work as a psychiatric nurse and daughter Tracy was born in 1979. The family moved to Iowa City in 1982 and have lived there since then.

After moving to Iowa City, Jan devoted herself to rearing her children, while serving as a Stephen Minister Leader for her church and lay chaplain at The University of Iowa Hospitals and Clinics. She was also deeply involved in the spiritual life of her church.

Jan enjoyed several activities, including growing flowering plants, bible study, inspirational and devotional reading, and travel, but she most enjoyed the relationships with her many friends, locally and around the country.

Jan was cremated, and her ashes are deposited in the Columbarium at Memory Gardens in Iowa City, Iowa. A private celebration of life will be held at a time and place to be determined. Memorials may be sent to The Bird House hospice facility in Iowa City.