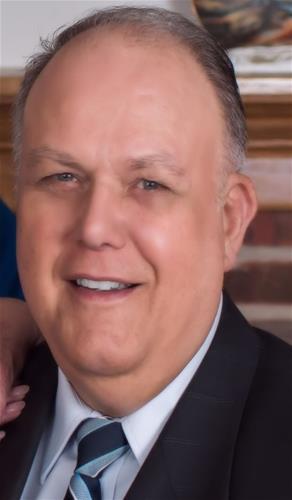 Born on:

November 3, 1950

Departed on:

April 7, 2023

Resided in:

West Des Moines , IA
Bernard (Bernie) Lynn Zylstra
Bernard (Bernie) Lynn Zylstra passed away at his home in West Des Moines on April 7, 2023 after a lengthy illness. Bernie was born in Des Moines on November 3, 1950 to Nellie Mae (Bird) and Harvey Paul Zylstra. He graduated from Lincoln High School in 1968. He attended AIB, received an Associate's Degree from Des Moines Area Community College and attended Drake University. In 1986 he met the love of his life, Beverly Allen, while playing on the same state agency softball team. They were married on June 7, 1987. They were married almost 36 years at the time of his death.
He had a varied career beginning at age 15 as a motorcycle mechanic and racer at his uncle's shop. He was the youngest certified motorcycle mechanic in the nation at the time. He worked at American Can, Iowa Department of Public Safety as a state patrol communications dispatcher, air traffic controller in Chicago, technology development consultant with the Iowa Judicial Branch, Iowa Department of Human Services in information technology and Iowa Division of Vocational Rehabilitation as a systems administrator. He retired in May 2014.
He especially loved his family and attended as many school and sporting events as he was able. Even when he couldn't attend, he loved hearing about the events. He was grateful to have gotten to know his great grandsons. He loved hunting deer, pheasants, quail, ducks and geese, camping and spending winters in Texas. He really enjoyed training, hunting and spending time with his Labradors. Through all his health challenges, he never lost his sense of humor.
He is survived by his wife, daughter Jennifer (Mark) Anderson, daughter Melody (Ben) Schneider, and son Bryan (Mikaylah Wagner) Zylstra. Ten grandchildren: Rachael (Tanner) Scannell, Abby Anderson, Jessica (Trevor) Owings, Alison Troutman, Amber Troutman, Sydney Anderson, Matthew Anderson, Carter Anderson, Ryan Anderson and baby boy Zylstra due in August. Two great grandsons: Jace Scannell and Wyatt Scannell. Brother Martin (Sue) Zylstra; Brother in-law Steve (Mardi) Allen; Sisters-in-law Jan Curtis and Emmy (Fred) Cronk.
He was preceded in death by his parents, grandparents, Bev's parents and two brothers-in-law.
Iowa Cremation in Waukee is in charge of arrangements. Online condolences may be left to the family at www.iowacremation.com.
A celebration of life will be held on Saturday, April 22, 2023, from 2:00 p.m. to 4:00 p.m. at the Odd Fellows Lodge, 3612 SW 9th Street, Des Moines, Iowa.
Memorials may be sent to the family, who will make donations to St. Jude Children's Research Hospital and Shriner's International.