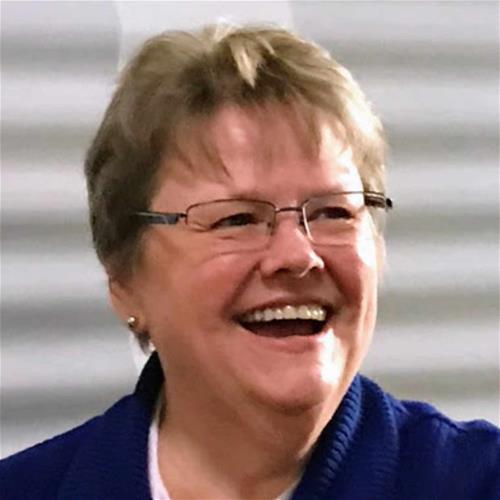 Born on:

July 18, 1950

Departed on:

September 10, 2022

Resided in:

Mount Vernon, IA
Kate Louise Rose
Kate Louise Rose, 72, passed away Saturday, September 10, 2022 at the Oldorf Hospice House in Hiawatha, Iowa. Celebrate her life with us on Sunday, September 25 from 2 to 4 p.m. at the Lester Buresh Family Community Wellness Center, 855 Palisades Rd., Mt. Vernon, IA. There will be a short program beginning at 2 p.m.

Kate is survived by her husband of 51 years, Richard; son, Scott of Mount Vernon; Nicholas (Michaelann) of South Orange, New Jersey; and four granddaughters, Sydney, Stella, Dorothea and Wilhelmina; and 6 nieces and nephews.

Kate was born July 18, 1950, in Minneapolis, MN, the second child of Sydney and Dorothea Nicholas. She graduated from Southwest High School and, after losing both her parents, moved in with her brother, Scott and his family. She formed a particularly close bond with her nephews and niece during this time - a love that continued the rest of her life.

On December 19, 1970 she married Richard Rose. They were members of St. Paul's Episcopal Church taking active roles in both the Youth Group and Camp Lawton. The Roses moved to Mt. Vernon, IA in 1983 and, true to form, Kate took up causes near and dear to her heart, tirelessly fundraising for educational initiatives and performing volunteer work.

Kate was an active, changemaking force for good in the Cedar Rapids community for more than 30 years, including co-founding a Reading Camp in partnership with the Jane Boyd Community House; as President and Board Member of both the Mt. Vernon-Lisbon Community Development Group and the Southeast Linn Community Center; and as a member of Exploring Inclusive Communities, Extraordinary Women, Entre Nous and the League of Women Voters. For approximately twenty years, Kate Rose was the Assistant Alumni Director and Director of Parent Programs at Coe College. She retired in 2014.

She was preceded in death by her parents and brother, Scott (Roz) of Minneapolis.

Memorials can be directed to The Extraordinary Women Award - 731 Palisades Road, Mt. Vernon, IA 52314 or the Southeast Linn Community Center - 108 South Washington Street, Lisbon, IA 52253.