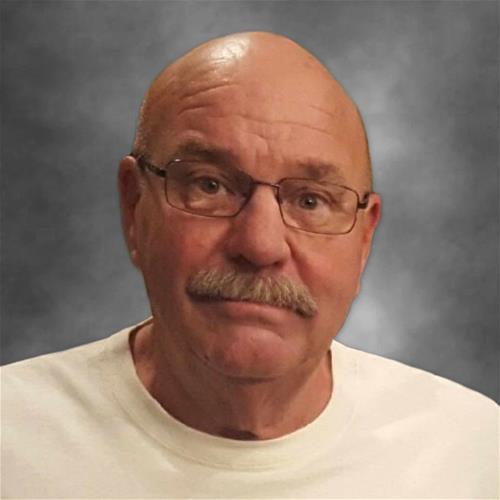 Born on:

August 26, 1948

Departed on:

May 26, 2022

Resided in:

Fort Madison, IA
Terry Delbert Smutzer
Terry Delbert Smutzer, 73 of Fort Madison, Iowa passed away on Thursday, May 26, 2022 at 10:55 a.m. after a long and laborious battle with cancer. He was born on August 26, 1948 in Keokuk, Iowa to Delbert and Virginia (Myers) Smutzer. On December 18, 1971 he married Maxine Druppel in Galesburg, Illinois.
Terry was a 1966 graduate of Central Lee High School. He attended Northeast Missouri State College and was the recipient of a track and field scholarship. He was the Roadmaster at the Atchison, Topeka and Santa Fe Railway and BNSF Railway working as a railroad man and retiring in 2005 after 34 years of service. Terry loved his family, friends and his work on the railroad. He used to recall the importance of his work, as he focused tirelessly to ensure the safe and timely transport of freight to locations throughout the United States. He was particularly fond of his safety record at the railroad, feeling a very strong responsibility to the men and women that he worked with, to maintain an accident-free environment. Terry was particularly proud of his prowess with many sports and enjoyed basketball, baseball and softball, while joining his community and employer through multiple recreational teams. He held the 1966 Class A Boys Track and Field State Championship record, with a discus launch of 162-08, for decades.
Terry is survived by his wife, Maxine Smutzer of Fort Madison; one daughter, Lynne (Richard) Timmermann of Sullivan, Missouri; one son, Michael Smutzer of San Francisco, California; one grandson Anthony (Ryann) Alvarez of Owensville, Missouri; and numerous nieces, nephews and cousins. He was preceded in death by his parents; his sister, Patricia (Clarence) Rose of Quincy, Illinois; and one nephew, James Rose of Quincy, Illinois.
As per Terry's request, cremation has been entrusted to Iowa Cremation. A private family celebration of life will be held at a later date. The family requests that any monetary condolences be donated to the charity of one's choice to assist others in need.
We will miss this good man very, very much.