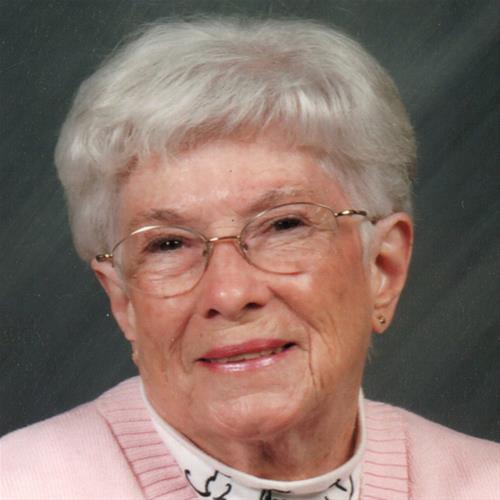 Born on:

October 23, 1928

Departed on:

May 20, 2022

Resided in:

Marion, IA
Odette M. Welton
---
We are sorry we will miss the open house for Odette. she was such a special lady in our lives and the only "grandma" our kids really knew on the Mills' side. We were lucky she and Jack found each other again and were able to share the last years of their lives together. That was a blessing for all of us.
I am so sorry Susie and Mike. I know how hard it is to say good bye even when you know it's time and they are in a better place. I loved your mom and my thoughts will be with you all.
My mother, Helen Mills, passed away on August 3, 1993, due to ovarian cancer! She was only 69 and my father, Jack Mills, was 66 years old! Yesterday, May 24, was the anniversary of their marriage in 1947 and so they were happily married for over 46 years! It was a very difficult time for my father following our mother's passing over that next year. Then in 1994, my father's best friend, Clayton Schnoebelen, noticed the passing of Mr. Paul Welton in the Cedar Rapids "Gazette." He had been the loving husband of Odette Welton, a lady from Marion who had been a friend of our dad from early in the 1940s — before the tumult of World War II. Clayton suggested that his friend send Odette and her family a condolence card, with which he readily agreed! Over the next year Dad thought often of Odette and the time they knew each other more than 50 years ago! At the appropriate time following Odette's loss, dad summoned up the courage to reach out once again to Odette and so he sent her a note asking her if she would like to visit over coffee! She responded affirmatively and dad was quite delighted! They did meet and have their coffee…and so began a new relationship between 2 people who were both struggling with recent loss and grief! It must be an especially serendipitous occurrence in anybody's life when they are fortunate enough to be able to reunite with someone special from their long-lost past — especially when those individuals have had so many new memories, experiences, and children that have come into their respective lives in all those intervening years!! But dad and Odette were surely blessed to be able to rediscover each other at a time when they needed it the most. Haven't we all thought about that special person from our past and wondered where are they now? What are they up to…are they happy? Yes, indeed, God had surely blessed dad and Odette!! But we were all blessed as well because the reunion of Jack Mills and Odette Welton brought a wealth of happiness and joy to both of our respective families over the 23 years they were together again! Because their love was rekindled, it rewarded our two families with blessings that were unforeseen at the time! A wonderful example of Odette's positive impact on our family benefited the very youngest grandchildren in my dad's life! When my mother passed in 1993, she had 7 grandchildren who were old enough to remember her as their grandmother. However, 5 grandchildren were not quite old enough to remember Grandma Helen — and even 2 more grandchildren had yet to be born! So, Odette came into our family and lives and stepped up with incredible grace and kindness to become the surrogate grandmother for all those young ones…as Jarod Kunc, one of those young grandkids aptly said: "She was the only grandmother I ever knew"… She WAS my grandmother!" Indeed…. God bless you dear Odette! RIP
So sorry to read about Odettes death. Al and I often talked about the wonderful home made bread that she shared with us at Christmas time. She has joined Paul and Al in heaven. May God hold you close , comfort you gently and carry you through.
Sorry to read about your mom Suzie. It's been a rough year. Take care.