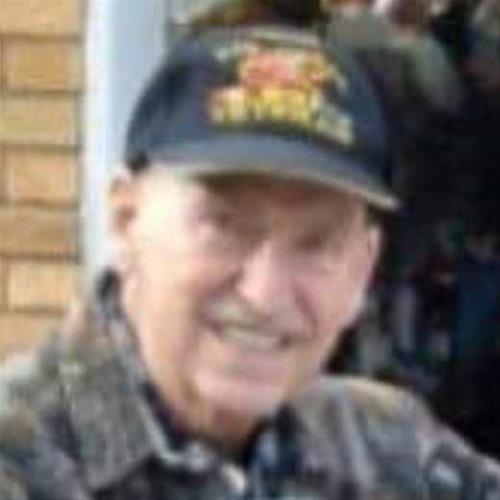 Born on:

August 19, 1946

Departed on:

May 4, 2022

Resided in:

Burlington, IA
Joshua Harry Saldeen
Joshua Harry Saldeen, 75, of Burlington, Iowa, passed away at home, surrounded by his family, on May 4, 2022. Joshua Saldeen was born August 19, 1946, in Burlington, Iowa, the son of Harry and Phyllis(Hatman) Saldeen. Joshua graduated from Burlington High School, Burlington, Iowa in 1964. In 1993, he married Myrna Lynn Burr in Burlington, Iowa.

Joshua was a USMC Vietnam Veteran, Honorably discharged at the rank of Sergeant with medals for National Defense Metal, Navy Unit Citation, Good Conduct Metal, Vietnam Champaign Metal, Vietnam Service Metal, Combat Action Ribbon and Navy Achievement Metal.

Joshua then attened Iowa Wesleyan College and earned a Batchelor of Science with honors in Life Science with Math and Physics. Joshua then taught school at Marquette, Nortre Dame and Dallas City Elementary in Dallas City, Illinois. Joshua also work for Burlington Northern Sante Fe as a crain operator.

Joshua attended Grace Bible Church, Dallas City, Illinois. He was an avid outdoorsman and was involved with the Boy Scouts of America for 59 years. He was an Assistant Ranger and Field Sports Director at Camp Eastman.

Survivors include his wife Myrna, 3 daughters Annjanette (Patrick Sr.) Moyers of Oquawka, Illinois, Suzanne (Brian) Grisham of Lomax, Illinois and Lora (Mike) Gittings of Lomax, Illinois, 7 grandchildren, 17 great-grandchildren, 1 brother Dan Saldeen of Tulsa, Oklahoma, 1 sister Susie (Bill) Johnson of Mason City, Iowa, several nieces and nephwes. And good friends Dick Lox, Dave Swanson and Scout Master Andy Anderson.

Preceded in death by his parents Harry and Phyllis, 1 son Timothy Thompson, 1 sister Joann Mitchell and four brothers Jim Saldeen, Jack Saldeen, Jerry Saldeen and Jeffery Saldeen.

Cremation rites have been entrusted to Iowa Cremation. The family has planned a Celebration of Life at 1 pm on May 13, 2022 at Grace Bible Church, Dallas City, Illinois.