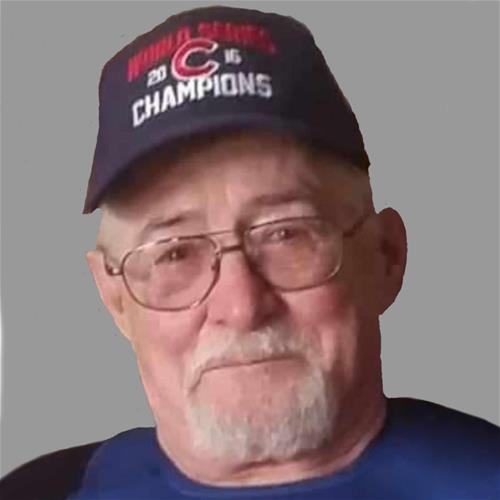 Born on:

August 17, 1936

Departed on:

May 14, 2022

Resided in:

Stockton, IA
Harlan Leo McKillip
Harlan Leo McKillip , 85, of Stockton, IA passed away Saturday morning, May 14, 2022 at Country Manor Memory Care in Davenport, IA.

A Celebration of Life, Open House will be held Saturday, May 28th from 2-4 pm at Idle Hour Lanes in Durant. Inurnment will be in the Island Cemetery in Fruitland, Iowa at a later date.

Harlan was born August 17, 1936 to Leo and Dorthia (Frederick) McKillip in Muscatine IA. He was a 1955 graduate of Muscatine High School. He retired from HWH, Moscow, IA in 1999, and chose to return to work and retired from Schumacher Group, Durant, IA in 2017.

He married Virginia (Halfaday) McBride, July 2, 1977 in Wilton IA and is survived by their children Michael McKillip, Muscatine, Alan (Vanessa) Wagamon, Cape Coral, Fl, Jaynie (Chuck) Geiger, Davenport, IA, Janet (Gary) Wheeler, Stockton, IA, grandchildren Nathan (Baylee) Wagamon, Ottumwa, IA, James, Chuckie, and Gail Geiger all of Davenport, IA, Michael (Kaitlin) Rolewski, Elkader, IA, Christine Long, DeWitt, IA, Kimberly (Christopher) Girod, DeWitt, IA, and Tiffany Martin, Rochester, MN and 10 great-grandchildren.
Harlan loved fishing and boating on the Mississippi river. He rooted for the Iowa Hawkeyes and the Chicago Bears, but he was a lifelong, diehard, Chicago Cubs fan.

He was preceded in death by his parents, his wife, Virginia, son, Leo Joseph, and his sisters, Doris Burkamper and Carol Reid