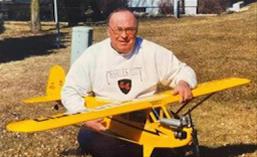 Born on:

October 26, 1934

Departed on:

May 10, 2022

Resided in:

St. Paul, MN
Dennis Charles Solvie
A private military funeral with the Air Force Honor Guard will be held for Dennis Charles Solvie, 87, at 12:00 pm on Saturday, May 28, 2022, at Fort Snelling National Cemetery. Dennis, of St. Paul, Minnesota, passed away peacefully and surrounded by his loved ones at United Hospital in St. Paul on May 10, 2022, after being hospitalized with pneumonia.
Dennis Charles Chan was born on October 26, 1934, in Glenwood, Minnesota, son of Charles Chan and Alice M. Ziegler. After his mother divorced Charles and remarried Jerome L. Solvie, Dennis changed his last name to Solvie in 1956.
He graduated from Glenwood High School in 1953 and joined the Air Force in 1954, where he served for almost 9 years, until 1963. His favorite tour of duty was his second, when he was stationed in Okinawa, Japan, for four years.
After Dennis was honorably discharged from the Air Force, he worked as a lab technician at a hospital in Charles City, Iowa, and later worked as a metallurgist at White Farm Tractors. He met Rita A. Shrader in Charles City, and Dennis and Rita were united in marriage on September 12, 1964. Rita had two sons from her previous marriage, Jeff and David Teeple, and Dennis and Rita had two children together, Denny and Jill Solvie.
Dennis and Rita enjoyed over 57 years of marriage together. They loved the outdoors, and camping with their family and friends. Dennis obtained his pilot's license and flew planes as a hobby. He also made and flew large model airplanes with gas engines. He was an excellent carpenter, and he designed and made furniture for his family. He enjoyed WWII history, western movies, and bird watching.
Dennis was a very generous, gentle, and polite man, and he always helped his family. In 2008, he and Rita moved from Charles City, where they had lived for more than 45 years, to West St. Paul, Minnesota, to be closer to and support their daughter Jill and her family. Dennis always had kind and positive words for everyone and every situation, and he enjoyed asking about and learning about his family member's endeavors.
Dennis was also a very strong man. In December, 2020, at the age of 86, he amazingly survived COVID despite being near death more than once during a 45-day hospital stay that he had to endure without visitors. He never complained, and after beating COVID, he regained his health and enjoyed another 1 ½ years of smiles and offering support to everyone he knew.
Dennis is survived by his wife Rita, St. Paul; his children and their spouses and children and grandchildren: Jeff (Pat) Teeple (grandchildren Matthew and Travis and great grandchildren Bry and Kerrigan), Fort Wayne, Indiana; David (Tamara) Teeple, Phoenix, Arizona; Denny (Mary) Solvie, Merced, California; and Jill (Steven) Weintraut (grandchildren Kaleb, Adam, Hannah, and Malia), Mendota Heights, Minnesota. Dennis is also survived by Rita's sister-in-law, Linda Shrader, Charles City, Iowa.
Dennis was preceded in death by his parents Jerome and Alice; his grandson Andrew (Jeff and Pat's son); his sister-in-law Darlene Linn; his brother-in-law DeWayne Shrader; Rita's brother-in-law Bill Linn; and his in-laws Wayne and Leona Shrader. Online condolences and remembrances may be expressed to the family by visiting Dennis' obituary at www.IowaCremation.com. In lieu of flowers, memorials may be made to the American Legion, Operation Comfort Warriors: https://mylegion.org/PersonifyEbusiness/Give/Donate-Online/Donate-Now?CashProductId=134418