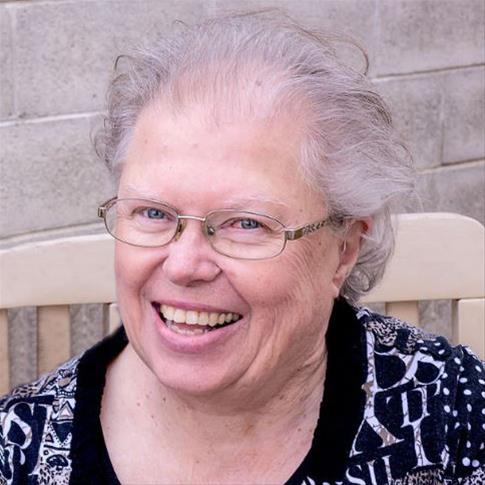 Born on:

July 4, 1943

Departed on:

May 17, 2022

Resided in:

Bettendorf, IA
Alma Ruth Bignall
Alma Ruth Slagle Bignall, 78, of Bettendorf passed away May 17, 2022, at the University of Iowa Hospitals and Clinics in Iowa City. Memorial Service: Saturday, May 28, 2022, at the Church of Jesus Christ of Latter Day Saints, 4929 Wisconsin Avenue, Davenport, Iowa. The church doors will open at 3:30 PM with the memorial service starting at 4:00 PM, followed by a Remembrance Reception with light hors d'oeuvres.
Alma was born on July 4, 1943, Fort Monmouth, New Jersey to Halbert Jennings Slagle and Edna Ruth Christoffersen. She grew up all around the world because of her father's military service. Some of her strongest memories from those times included living in Japan, Iran, Turkey, and Germany.

She attended Brigham Young University College of Nursing in Provo, UT where she met Frederick, the love of her life, on a blind date. They were married and sealed in the Salt Lake Temple and began a whirlwind tour of the United States and several other countries.

Alma had five daughters and one son over 14 years. She loved her children so much that she chose to be a stay-at-home mother while they grew up. She was very active in both Girl Scouts and Boy Scouts where she earned the Silver Beaver Award. Alma was an active member of the Church of Jesus Christ of Latter-Day Saints and supported local community activities, families, and friends. Throughout her life, Alma made a special effort to visit 63 Temples of the Church of Jesus Christ with her husband.

After her children grew up, Alma worked with Medicare to provide assistance to other seniors. In retirement, Alma and Fred chose to serve a Senior Couples Mission for their church in Germany, Switzerland, and Austria where she provided nursing services for the other missionaries in the mission.

Survivors include her husband Frederick M Bignall siblings: Lois Kent and Bill Goodwin
children Rosina Bignall, Heather Oyler, T. Lorelei Bignall, Holly Bignall (Ed Jackson, Husband), Shari Yoshimitsu (Eric, Husband), and Nathan Bignall (Katelyn, Partner)
grandchildren: Alyssa Bignall, Joanna Perez, Mari Oyler, Kaylien Perez, Lilian Perez, Kaia Yoshimitsu, Ean Yoshimitsu, Milo Jackson, and Linus Bignall.

Preceding her in death were her parents: Halbert Slagle and Edna Christoffersen Slagle and her brother Hal Slagle.
Cards and condolences can be sent to Frederick Bignall at 3610 Tam-O-Shanter Dr., Bettendorf, IA 52722.