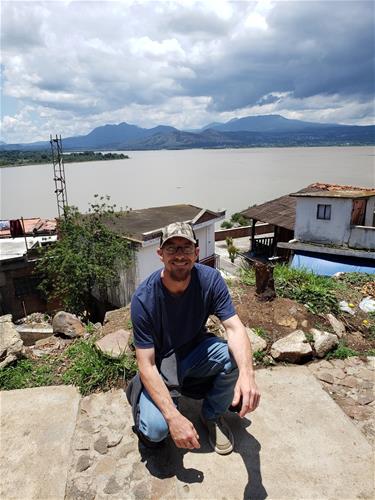 Born on:

May 27, 1982

Departed on:

June 12, 2022

Resided in:

West Des Moines, IA
Matthew Robert Reid
Matthew Robert Reid of West Des Moines, age 40, took his own life on June 12, 2022, in West Des Moines, Iowa.
Matt is survived by his Mother and Step Father, Carolyn Thompson,(Zach) of Urbandale, Iowa; His sister and her partner, Kelly Reid (Brad), of Des Moines, Iowa; his children Kayla Reid, Madelyn Reid of Des Moines and Edward Ruiz of West Des Moines, IA., nephew, Gauge Bowans of Des Moines, niece Braley Barlow of Des Moines, IA; and his partner Belen Ruiz Sandoval of West Des Moines, IA; an Uncle, Steven Kennedy (Karen) of Summerfield, Florida; an Aunt, Christine Reid of Little Compton, Rhode Island and cousins Rebecca (Eugene) Pattison, of Little Compton, Rhode Island, Erin (Brian) Wordell of Little Compton, Rhode Island, Erin (Patrick) Braford of Richmond, Virginia, Lauren Kennedy of Xenia, Ohio, and Brad (Krista) Kennedy of Orlando Florida.
He is preceded in death by his father, Robert Edward Reid of Waterville, Maine; His Uncle William C. Reid; paternal grandparents, Roberta Prout Reid and Leroy (Reidy) Reid of South Portland, Maine; maternal grandparents, Madelyn Edith Kennedy and Eugene L. Kennedy of West Deptford, New Jersey.
Matthew was born on May 27, 1982, in Waterville, Maine to parents Carolyn Kennedy Thompson and Robert Edward Reid. He graduated from Walnut Creek Campus of DMACC in West Des Moines, Iowa in May of 2000. He accepted a position at Windsor Windows of West Des Moines after high school and worked there until 2016 when he applied and was accepted into a pre-apprenticeship as a Union Sheet Metal worker for the Sheet Metal Workers Local 45 at Waldinger Corporation in West Des Moines, Iowa. He received his Journeyman's license in 2021 and worked there until his death.
He lived in Waterville until 1995 when he moved with his mother to Urbandale, Iowa. He enjoyed fishing, above all else with his friend Adam Good, who introduced him to muskie fishing! His joy was evident anytime he spoke about his fishing adventures. His family and friends will always remember him as a truly loving, sensitive and kind person. He was loved so much more than he knew. That he is missed and will be is an understatement.
Private Interment will be at McDivitt Grove Cemetery in Urbandale, Iowa. A Celebration of Life will be held at a later date.