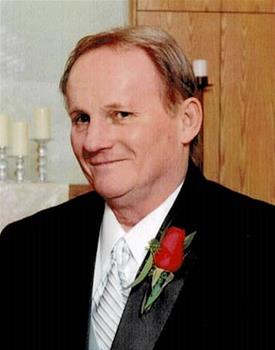 Born on:

February 17, 1958

Departed on:

January 2, 2022

Resided in:

Osceola, IA
Kevin Dean Brooks
Kevin Dean Brooks, 63, of Osceola, passed away on January 2, 2022, with his family by his side, following a long battle with COPD. At his request, no service will be held.
Kevin was born on February 17, 1958, in Davenport, Iowa. Spending most of his childhood in Davenport, he had a strong connection to the Iowa Hawkeyes and the Chicago Cubs. In addition to sports, he loved rock music and anything to do with 1970s cars – especially Pontiac Trans Ams.
One of Kevin's greatest accomplishments was becoming a father, and spending time with his family was something he loved more than anything. He was a loving husband, father, and grandfather. Kevin was united in marriage to Melissa (Missy) Eyre on October 25, 1997. They moved to Osceola to be closer to Kevin's children, John, and Brandi. It gave him great joy to see his children grow up and start families of their own.
Kevin is survived by his wife, Missy; a son, John (Sharon) Brooks; a daughter, Brandi Clausen; stepsons Steve Emens, Chris Hedgecough and Tommy Hedgecough; brothers Mike Brooks and Terry (Clara) Brooks; six grandchildren; and his mother-in-law, Dorothy Eyre. He was preceded in death by his mother, Hazel, and two sisters, Tonya, and Cynthia.