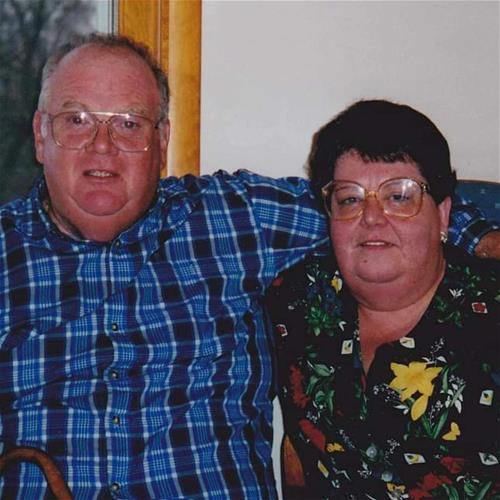 Born on:

April 26, 1946

Departed on:

January 10, 2022

Resided in:

Cedar Rapids, IA
Donna Ruth Hemm
Donna Ruth Hemm, 75, passed away peacefully on Monday, January 10, 2022 at home surrounded by family after a long illness. A celebration of life will be held at a later date.

Donna was born on April 26, 1946 in Eldon, IA; the daughter of Enos and Ruth (Crow) Jackson.

She enjoyed Bingo, playing the slot machines, crocheting, baking and making candy, spending time with family, watching movies, and listening to Elvis Presley.

Donna is survived by her husband, David Hemm; daughter, Sara Hemm; son, Mike Hemm; grandchildren, Bethany (Chad) Zugg, Cole, Andrew (Stephanie) Hemm, and Layla Hemm; sister, Doris (Ed) Allman; nieces and nephews, Lee (Michael) Pope, Angie (Tim) Morse, Eric (Kelly) Taylor, Amy Miller, David (Jody) Leitz, Doug (Hope) McAllister, Jen McAllister, Michael (Jamie) McAllister, Dawn Bradish, Chrystal (Shawn) Leyse, Tim S. Morse, Kelly Taylor, Lane Taylor, Kathy Ruby, and Barb Topping, Gage, Rhett, Emma, Zach, Hailey, Bree, Kristin, Rossilyn, Ellisyn, Mason, Payton, Gavin, Austin, Kenzie, Kaylee, Jayce, Bailey, Morgan, Chandler, Leah, Ava, Xander.

She was preceded in death by her parents; sisters, Willa Mae and Emily; nieces, Charlene and Darlene; and nephew, Ethan.