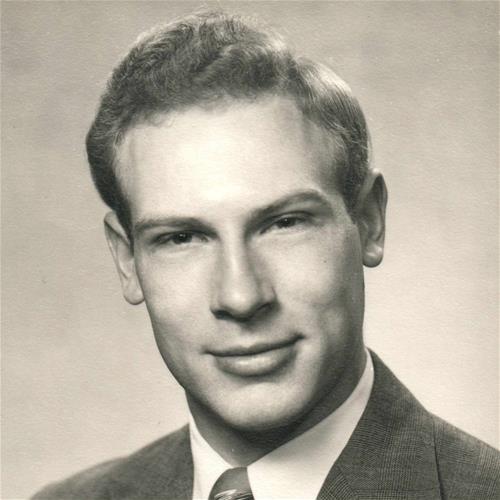 Born on:

October 28, 1926

Departed on:

January 8, 2022

Resided in:

Cedar Rapids, IA
Burton John Rutz
Burton John Rutz, 95, of Cedar Rapids passed away on Saturday, January 8, 2022. Services are pending at a later date.

Burt was born October 28, 1926, in Manning, Iowa, to Friedrich and Rosa (Wenzel) Rutz. In 1944 he enlisted in the Navy V-12 College Training program and was honorably discharged in 1945. He attended Iowa State College where he met and married his beloved wife, E. Lorraine "Pat" Becker at Memorial Lutheran Church, Ames, on October 16, 1948. He graduated from the University of Iowa in 1949 with a degree in accounting. After graduation they moved to Chicago where he worked for Continental Can. In 1950 they moved to Cedar Rapids where he worked for Barnard & Leas Mfg. as the accountant/comptroller until the business closed. He then started Benton Parts building manlift parts until his retirement.

With his superb craftsmanship, skilled carpentry, and Burt's and Pat's design, he built their two homes assisted by his family. He loved history, sunsets, flowers, and pets Mattie and Roxie. His story telling, humor, kindness and generosity will be greatly missed.

Burt was a man of great faith and a member at St. Stephen's Lutheran Church in Atkins.

He is survived by his children Nicolette, Mark, Lynn and Heather; grandchildren Alexis, John, Alexander and Anastasia; and great-grandchildren.

Preceding him in death were his wife, parents, and siblings Harold, Margery Mintle and Amos.

In lieu of flowers, memorials may be directed to Central Lutheran School, Newhall, in his honor.