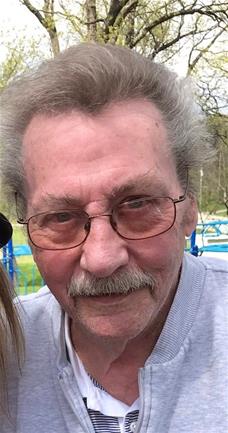 Born on:

February 12, 1936

Departed on:

April 28, 2022

Resided in:

Tama, IA
Larry H. Smith
Larry H. Smith, 86, of Tama, Iowa, passed away on Thursday, April 28, 2022, from complications of COPD at Grinnell Regional Medical Center.
He was born February 12, 1936, in Reinbeck, Iowa, the son of Howard H. Smith and Lorraine Cecilia (Ferry) Smith. The family later moved to Toledo, Iowa. Larry attended St. Patrick's Elementary and graduated in 1955 from Toledo High School.
He worked as a tree-trimmer after high school until he was drafted into the United States Army where he served two years, mostly in Germany. He married Kay Ascher in 1957, and they later divorced. After his discharge from the Army, he attended Cedar Rapids Barber College and owned and operated his own barber shop.
Larry married Jackie Augustine on August 23, 1974. Together, with their son Jeff, they owned and operated three Sam's Pizza for many years. He and Jackie moved back to Toledo in 1992, and he retired there. He was an active member of the Toledo American Legion where he volunteered in many different capacities including the Honor Guard. He was also a member of the Toledo Eagles.
Larry was a hard worker all his life and enjoyed meeting and working with many different people. He was "down to earth," a great listener, and had many friends. He was witty, thoughtful, and not afraid to take chances in life. He loved his time with his family and was an avid Hawkeye and Chicago Bears fan. He will be remembered by his family as a loving, gentle soul.
Larry is survived by his son Jeff; his grandchildren, McKynsie, Riley, Logan, and Courtney; and his great-grandchildren, Karter, Jurnee, and Leo. He is also survived by his sister, Ferry-Ann Anderson; his brother, Doug Smith; his many nieces, nephews, cousins; and his special friend and care-taker, Darlene (Bartling) Ervin.
Preceding him in death were his parents and his beloved wife, Jackie Sue.
Services will be held: 9:30 A.M. Wednesday, May 11, 2022 at St Patrick's Catholic Church (900 Park St. Tama, IA) a visitation will be held, with a mass to follow at 10:30 A.M. Family will then meet for a burial after the mass. Then, friends and family can all join together for a remembrance of Larry, 12:30 P.M. at the Toledo Legion (113 N Main St, Toledo, IA).
In lieu of flowers donations can be made to: Toledo Legion and the Tama County Food Pantry.