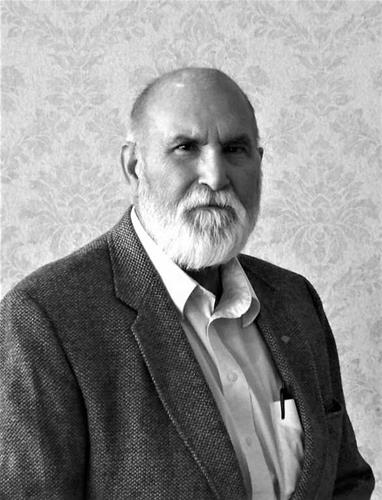 Born on:

June 27, 1948

Departed on:

September 1, 2021

Resided in:

Des Moines, IA
Michael Lee Nassif
Michael Lee Nassif, 73 of Des Moines, IA, died early Wednesday morning on September 1, 2021 from end stage renal failure. A memorial service will be held at 2pm on Saturday, September 11th at the St. Joseph Catholic Church, 3300 Easton Blvd, Des Moines, IA, followed by a remembrance and Masonic service prior to the scattering of his ashes in the Wildflower Scattering Garden in Glendale Cemetery, 4909 University Ave, Des Moines at 3pm.

His remaining family includes his siblings: William (Joan) of Des Moines; Dave (Monica) of Minneapolis, Denise of Boise, and Daniel (Bridget) of Minneapolis, as well as four children: Carrie (Niko) of Hays, KS, Jessica (Jon) Andio of West Palm Beach, FL, Paul (Erica) of Fargo, ND, and Scott (Kristi) of Independence, MO, and grandchildren including: Em, Connor, Michelle, Zachary, Sawyer, Lily, Violet, and Jackson.

He was preceded in death by his parents, Bernard and Frances (Thiessen); brother, Patrick; and granddaughter, Hannah Rose.

Mike was born June 27, 1948, in Des Moines, IA, the oldest of six; he graduated from Dowling High School in 1966. He was a sales representative and involved in the tree/plant nursery business for many years before transitioning to school bus and charter bus driving later in life. In addition to Des Moines, he also lived in Ames, IA; Spring Hill, KS; Olathe, KS; Parma, MI; Yankton, SD; and Marshall, MN before making it back to Des Moines. He was a business major at the University of South Dakota and graduated from Friends University in 1999.

Mike enjoyed fixing up old cars, reading books, and travelling by car. He dabbled in acting in college, and always had a variety of pet dogs and cats.

He was a member of St. Joseph's Church; and, in the Masonic Lodge, he was a member of Auburn-Union Park Lodge No. 592 and other Masonic Bodies such as and the High Twelve International Club of Des Moines.

Condolences may be left directly to the family by visiting www.IowaCremation.com under Obituaries.