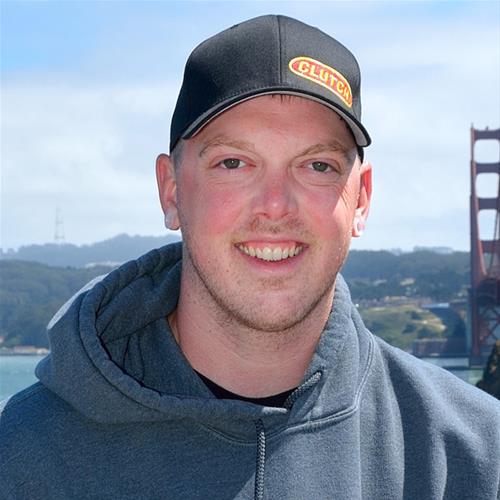 Born on:

May 6, 1984

Departed on:

October 3, 2021

Resided in:

Muscatine, IA
William "Bo" Daniel Davis
---
I had Bo in school at West. His exuberance for life and particating with set designs were a joy to be near. I hadn't seen Bo for over a year but have always enjoyed time spent with him. He always expressed so much love for his family, especially his girls. My heart goes out to all who loved him. May he find peace in the next stage.
Our condolences. We know Julia was in heaven with open arms to take care of Bo and welcome him. I
I can barely believe I'm reading this. Just a few weeks ago, we had a plan. Things were going to get better. You cared so deeply about your daughters and making sure you would be there for them. They NEEDED their daddy and you were heart broken to be denied time with them. Talking with you was reassuring that we would find a way to make everything ok. You were hopeful about the future and spending time with them.The stressors became too difficult to bear. You held on for so long and I'm proud of you for that. Bo, you were a treasure and a joy to be around. I hope your daughters will get to spend time with those who knew and loved you.
I had the pleasure of knowing Bo and Julia, both great peopIe; I look forward to the day I get to be in their company again. This community lost another great asset. Thank you for all the great memories.
My heart goes out to all of Bo's family and friends. He was always so fun to be around and always so kind to anyone that was around him. He will forever leave a hole in everyone's heart. Gone too soon. I'm so sorry you were hurting, mang. <3
Sending prayers and my deepest heart felt condolences go to the entire Davis family especially those two little angels left behind.
I am sooo very sorry for your loss!! Bo worked with us at the Twin Oaks restaurant for awhile down on south end!! Soooo very sad!!! Prayers w you all!!
I am so very sorry. This is truly heartbreaking. I was taken with the love that Bo had for his girls and his Dad. I will be praying for you all.
I am deeply saddened by this and my thoughts are with you. Hanging out with Bo at the farm are some of my favorite memories. He will be greatly missed
4th of July will NEVER be the same without you! The lake will feel less alive and you will forever be missed. I will probably always pull up to the gate of the compound and look to see if your vehicle is there. I am happy you have finally found peace. Say Hi to Gloria and Denny for me :) Love you buddy.