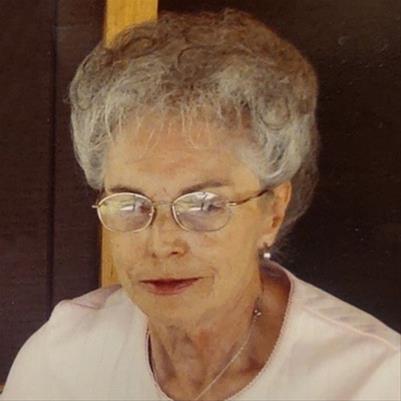 Born on:

July 4, 1937

Departed on:

October 27, 2021

Resided in:

Arlington, IA
Sara Alice Burns
Sara Alice Burns "Sis" 84, of Arlington, Iowa went to be with the Lord on October 27, 2021.

Sara was born on July 4, 1937 in Arona, PA, the daughter of Calvin and Laura Fox. Sara graduated from Yough High School as an honor roll student. Sara was united in marriage to Kenneth Burns Sr. on December 22, 1956, seven children were born to this union. This marriage later ended.

Sara worked many years as a Certified Nurses Aid in multiple area facilities, including the Strawberry Point Memory Care Unit. In her retirement, Sara provided in-home care to many elderly patients, work she greatly valued.

In her earlier years, Sara enjoyed mushroom hunting, gardening, and playing musical instruments. Throughout her lifetime, Sara enjoyed spending time with her family and friends. She dearly loved her children, grandchildren and great-grandchildren. She was a member of the Arlington United Methodist Church, cherished her Christian faith and enjoyed listening to gospel music. Sara was very generous and Christmas time was one of her favorite times of the year. She rarely missed the opportunity to acknowledge birthdays and other special occasions. Sara took great pleasure in her dogs and was known for spoiling them.

Sara is survived by her six children, Roger (Peggy) Burns of Elkader, Karlene Burns of Strawberry Point, Kenneth (Mayra) Burns Jr. of Marion, Ronald (Valerie) Burns of Walford, Kelly Schmidt of Charles City, Dennis (Monica) Jarchow of Cedar Falls, her sister Nancy Lynn of Arona, PA and many grandchildren and great-grandchildren.

Sara is preceded in death by her infant son, Jerry Burns; parents Calvin and Laura Fox; brothers Henry Fox, Gerald Fox, Jim Fox and Tommy Fox; sisters Grace Todd, Beatrice Wise and Doris Fox; and daughter in-law Renee Burns.

Services will be held at 10:30am at the Arlington United Methodist Church on Wednesday, November 10th, with a visitation held one hour prior. A private family burial will take place at a later date. Memorials may be directed to the family. For more information, please contact the Arlington United Methodist Church.