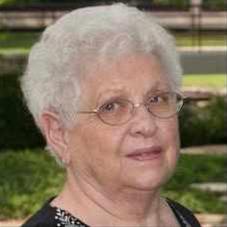 Born on:

December 6, 1935

Departed on:

October 29, 2021

Resided in:

Dubuque, IA
Doris Magdalena Malone
With profound sadness we announce the passing of Doris, our loving and devoted mother.
Doris Magdalena Malone, age 85, passed away in Dubuque, Iowa due to heart complications, on October 29, 2021. She was born December 6, 1935, in Kieler, Wisconsin. She adored her parents, Wilbur and Roslyn Uthe. Doris was the affectionate 'Big Sister' to Daniel (Dianne) Uthe, David (Cathy) Uthe, and the late John Uthe. She married William "Bill" Joseph Malone in May of 1955, who preceded her in death in 2018.
Doris attended Immaculate Conception Academy in Dubuque Iowa. She remained friends with many of her classmates, the 'Girls Club,' throughout her life. She was hardworking and epitomized selflessness. Doris held many jobs and retired as a Medical Recorder for Medical Associates Health Care Center. She was a wonderful cook and was never idle. Doris and Bill raised seven children – Michael (Michele) Malone, the late Tod Malone, Linda (Joel) Wentz, Peggy (James) Hannan, Dana (Jeff) Usher, Jonathan (Lucy) Malone, and Matthew Malone. Granny and Bumpa have the added legacy of 15 grandchildren, 29 great-grandchildren, and 2 great-great-grandchildren.
Doris was vibrant, caring, kind, and resilient – an inspiration to those around her. She was the embodiment of the oft-used cliché, "never met a stranger." She had a unique ability to make others laugh, with a charm that could disarm anyone and bring levity to any situation. Even when faced with the overwhelming circumstances of debilitating illness and the loss of her eyesight, she never complained and constantly exuded a positive attitude. Her sense of humor and love of life never faltered, and it is for these gifts she will always be remembered.
Please join us celebrating her life Monday, 8 November 2021. A funeral mass will take place at 11:00 at Holy Ghost Catholic Church, 2921 Central Ave, Dubuque, Iowa. Doors will open at 10:00 for a brief visitation.
In lieu of flowers, donations may be made to (St Mary's) Steeple Square at www.steeplesquare.com.