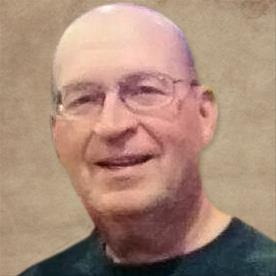 Born on:

January 26, 1950

Departed on:

October 7, 2021

Resided in:

Anamosa, IA
David Reed Kleis
David Reed Kleis, Age 71, of Anamosa, IA passed away at his home surrounded by his loving family.

David has requested no services at this time. A private inurnment will take place at a later date.

David was born on January 26, 1950 in Clinton, IA. He was the son of the late Donald Fredericks and Annelle (Reed) Kleis. David was a graduate of Maquoketa High School and he graduated with Honors from Florida Southern College. David served in the US Air Force from 1971-1974. After his military service, David worked for 28 years at the Anamosa State Penitentiary as a captain until his retirement in 2002. David was a volunteer with the Anamosa Area Ambulance for 33 years as an EMT. On August 16, 1969, David married, Barbara Jean Heiserman-Kleis, they divorced in 1988. David loved to walk and tell jokes, he had a wonderful sense of humor.

Those left to cherish David's memory is his beloved friend and companion, Theresa Siebels; his children, Jeffrey (Kristen Gaffey) Kleis of Anamosa, IA and Heather (Jerad) Boots of Lisbon, IA; his grandchildren, Brayden, Bryce, and Baylor Boots; his brother, Donald (Carol) Kleis, Jr. of Oelwein, IA, and sister, Maribeth Nehre of Cedar Rapids, IA. David was preceded in death by his parents.