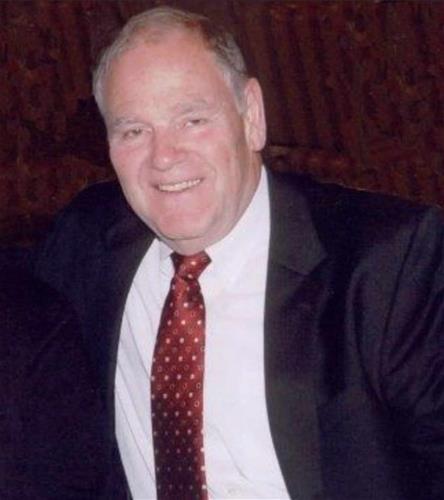 Born on:

January 23, 1937

Departed on:

November 13, 2021

Resided in:

Des Moines , IA
Joel Eveleth Blodgett
Joel Eveleth Blodgett, 84, of Des Moines, Iowa passed away Saturday, November 13, 2021, at University Park Nursing Home.
Joel was born on January 23, 1937, to Edward E. Blodgett and Anne F. (Ketcham) Blodgett. Joel married Dianne K. (Brewster) Blodgett on July 2, 1987, in Des Moines, Iowa. Joel joined the Marines after high school, serving 3 years. After his years of service, he graduated from Cornell University in Ithaca, New York. Joel had a very successful career over the years at Peoria Contractors Association, Des Moines Construction Council, EBY Construction, Kansas, and Dravo Corporation, Pittsburgh, Pennsylvania. he later retired from Laborer's International Union of North America.
Joel is survived by his loving wife; Dianne K. Blodgett, three children; Kathleen S. (Raymond) Roth, Lisa E. (Tad) North, Catherine Lynam, five grandchildren; Robert J. Horn, Phoebe North, Christopher Lynam, Millicent North, Megan Lynam, two great-grandchildren; Avrie Lynam, Elliot Sheets, and a brother; George K. Blodgett of Hampton, New Hampshire.
He was preceded in death by his parents; Edward and Anne Blodgett, two brothers; Hugh Blodgett, and John S. Blodgett.
A private burial will be held at the Veterans Cemetery in Van Meter, Iowa on November 29, 2021 at 2 p.m.
Condolences may be sent to the family at 2402 Hart Ave, Des Moines, Iowa 50320. Donations can be sent to the Alzheimer's association.