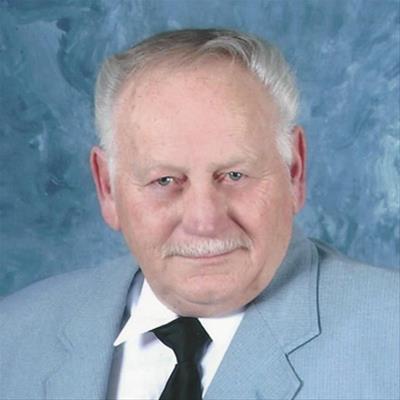 Born on:

May 7, 1943

Departed on:

November 13, 2021

Resided in:

Oelwein, IA
Douglas D. Bagenstos
Douglas (Doug) D. Bagenstos, of Oelwein, Iowa passed in his sleep on Saturday, November 13, 2021, at age 78 with his wife of 60 years by his side. He was born on May 07, 1943, to Edward and Zola (Tarvin) Bagenstos of LaPorte City, Iowa. A Memorial Service will be held Friday, November 19, 2021, at 12:00 p.m. at Essential Instruction Freedom Bound Church, 18901 Q Avenue, Grundy Center, Iowa with a luncheon to follow.
Doug met Judith (Judy) Aswegan, from Union, Iowa, on a blind date in 1960. They were married on October 14, 1961, and welcomed their first child, a son, in 1962. They expanded their family with a daughter in 1965 and again with a son in 1974.
He loved being a truck driver. Doug drove semis for 45 years with many of those years as an independent owning his own semi. He drove for Wonder Bread for the last 18 of those 45 years retiring in 2006. He would spend his free time camping, fishing, and woodworking.
He is survived by his wife Judy; two sons, Mark (Jeanne) Bagenstos of Clutier, Iowa; Clint (Jenny) Bagenstos of Dike, Iowa; a daughter, Brenda (Bruce) Crawford of Waterloo, Iowa; grandchildren, Joshua (Morgan) Crawford, Ashley (Wesley) Negus, Justin (Cheyenne) Bagenstos, Casey Bagenstos, Travis (Holly) Bagenstos, Andy (Alex) Bagenstos, and Ally Bagenstos; seven great-grandchildren, with two on the way. He is further survived by brother's Eugene (Dorothy) Bagenstos, Lewis Bagenstos and a sister Zoe (Larry) Maddox, as well as many nieces and nephews.
He is preceded in death by his parents, Edward and Zola Bagenstos, brother, Merlin Bagenstos, sister, Rayona Roszell and grandson, Matthew Crawford.