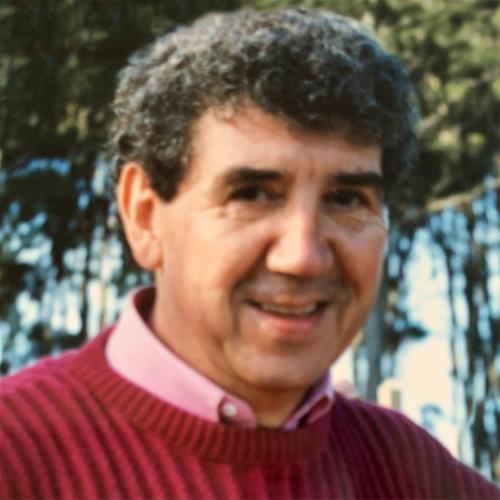 Born on:

July 16, 1930

Departed on:

November 18, 2021

Resided in:

Marion, IA
Bernard Allen O'Connor
Bernard "Bernie" Allen O'Connor, 90, of Marion, died after a short illness on Wednesday, November 18 at the Oldorf Hospice House of Mercy. Per his request there will be no public services.
Bernie was born July 16, 1931, the son of James and Hazel (Mason) O'Connor, in Tama, Iowa. He was raised in Iowa City and was a graduate of St. Patrick's High School, where he was a star guard on the basketball team. In July of 1951 he married Joan Smith and they made their home in Cedar Rapids. Bernie worked in city government for several years and was a successful small business entrepreneur.
Survivors include his daughter, Christine Collie, of Berwick, Victoria, Australia; son Jim (Lynn) O'Connor of Cedar Rapids; five grandchildren (his starting five), Deanna (Adam) Hatcher, Tracey (Ian Cavanagh) Collie, Laura (Ishan) Vyas, Mackenzie O'Connor and Callie O'Connor; and three great-grandchildren, Bryce and Chloe Hatcher and Ava Vyas.
He was proceeded in death by his parents; wife, Joan; six siblings, Margaret, Jim, Kathryn, Barb, Charlotte, and Craig; and his son-in-law, Peter Collie.
Bernie possessed a keen sense of humor and had a very inquisitive mind. To the end he was interested in local, national, and world current events. He took great delight in the activities of his family. He was a man of many accomplishments, but perhaps his greatest legacy was the absolute devotion and care he provided to his wife Joan as she traveled through dementia.
The family would like to thank Dr. Melanie Stahlberg and her staff for their care over the years. In addition the family is grateful to the Mercy ICU, Palliative Care, and the Oldorf Hospice House of Mercy staffs.
Memorial contributions may be sent to the Indian Creek Nature Center, a place Bernie and Joan liked to walk and spend time with their grandchildren; 5300 Otis Road SE, Cedar Rapids, Iowa 52403.