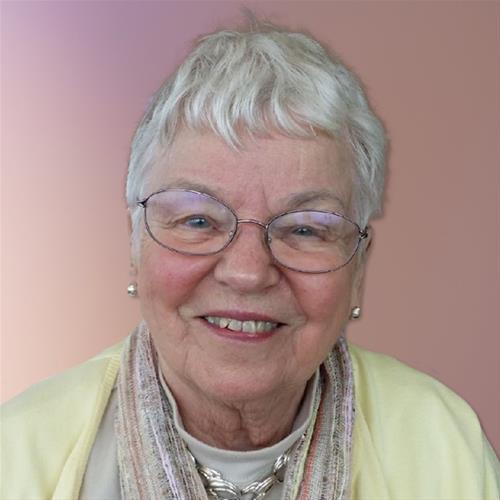 Born on:

September 29, 1924

Departed on:

November 1, 2021

Resided in:

Cedar Rapids, IA
Alice Marie Schumacher
Alice Marie Schumacher, 97, of Cedar Rapids passed away on Monday, November 1, 2021, at Cottage Grove Place in Cedar Rapids. Iowa Cremation is assisting the family

Alice was born on September 29, 1924, in Fargo, North Dakota, the daughter of Herbert Oscar and Selva Rusina (Singer) Wolfe. She graduated from high school in 1942 and the College of Saint Scholastica in 1946. Following her graduation from college, she moved to Seattle, Washington. Alice worked as a lab technician at medical clinics and hospitals in Seattle. On September 27, 1951, she was united in marriage to Floyd Mathew Schumacher at St. James Cathedral. Alice then stepped into the role of a wife and mother. During this period in her life, she filled the roles of a PTA Room Mother, Cub Scout Den Mother, and was one of the original soccer moms. When her sons were grown, she ventured into the workforce and entered into a position in market research. As her life continued to move forward, she stepped into the role of a grandmother and babysitter. As the phases of her life changed, Alice changed as well. She was a person who was engaged in her life and didn't wait for life to just happen. Along with all this, she was an early Women's Right Activist. In her free time, Alice enjoyed dancing, reading, gardening, and later playing Bridge. She also liked traveling in the 5th Wheel with Floyd before his passing. Alice loved her cat, Cindy. She was a member of the Kappa Delta Sorority. Throughout her life she practiced her Catholic faith and tried to seek the will of Jesus.

Survivors include three sons, John (Alice) Schumacher of Mount Vernon, James (Roxy) Schumacher of Maricopa, AZ, and Matthew (Diane) Schumacher of Kirkland, WA, nine grandchildren, and fifteen great-grandchildren.

Preceding her in death were her parents, husband Floyd, an infant sister, and a great-granddaughter.