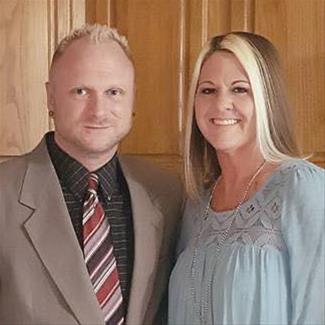 Born on:

July 15, 1977

Departed on:

May 17, 2021

Resided in:

West Des Moines, IA
Samuel R. Batterson
Samuel R. Batterson, 43, of West Des Moines, started his last gig May 17, 2021. When you hear the thunder roar, bet that Sam is creating the beat behind it.

Sam was born July 15, 1977 in Ft. Dodge, Iowa to Vern and Susan (Ackerman) Batterson. He grew up in Ft Dodge, Red Oak, and then West Des Moines . He furthered his education at DMAC before graduating from William Penn University, and had various positions with Wells Fargo, Wellmark and Hy Vee. In 2007 he was united in marriage to Kimberly Vonk, and they were blessed with their daughter Olivia and son Jaxon. He had a love for his family, ink, fine cigars, strong coffee and banging his drums.

Sam is survived by his wife and children, his mother Susan (Mark) Harrington of Tama, brothers Josh (Aika) Batterson of Phoenix, Mike Batterson of Webster City, Boyd Batterson of Dallas, Brad (Amber) Harrington of Garwin and several nieces and nephews, cousins, aunts and uncles, and many friends . He was preceded in death by his father and grandparents and a brother Brian Harrington of Montezuma.

Sic Boy's path through life took many turns. His disappointment in himself may have led him to choices he might have regretted, but those choices gave him an insight and opportunity to touch many lives. Sam was funny, caring, a talented musician, smart, and devoted to his family. He will be missed, but more fitting, he will be remembered.

A celebration of life will be held in Sam's memory Saturday May 29 from 1-4 at Calvary Chapel Living Hope (3635 EP True Parkway, West Des Moines).

And the beat goes on!