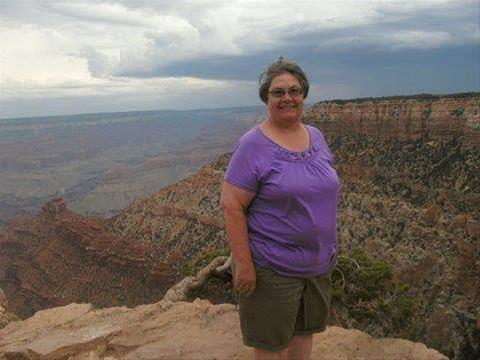 Born on:

January 21, 1949

Departed on:

May 21, 2021

Resided in:

Hampton, IA
Phyllis M Sargent
Phyllis Marie Sargent (Moon) passed from this life on May 21, 2021 at the age of 72. She will join her sister Cheri and her beau of many years Denny Shirk who passed shortly before her in early May 2021. She was born to the late Gordon and Marion Moon (Christiansen) on January 21, 1949 in Breckenridge, MN.
Her family moved from Wahpeton, ND to Cedar Falls, IA when she was 12. Little is known about her life before the age of 12, mainly because her daughters, bless their selfish little hearts, didn't ask. She graduated from Cedar Falls High in 1967. Then attended University of Northern Iowa from fall 1967 to the fall of 1971 and graduated with her BA in Library Science - Teaching, with an English Minor on 1/27/1972. Then went on to earn her Graduate Degree in the fall of 1981 through the summer 1982 and received her MA on 9/15/1983 in Library Science. From there she went on to have an amazing life. She met her husband Harvey LeRoy Sargent and married him in 1975. They had a good run and three daughters, but it didn't last and after 35 years of marriage they divorced. Havery passed in 2014. Never fear she found love again.
Phyllis worked in the library system for a majority of her adult life. In Milton-Freewater, OR she worked at the library as director for eight years. Let's all take a moment to remember when Mom got the Anarchist's Cookbook and shelved it with the cookbooks. Before we left she tried to steal the Coke machine from the basement. Off to Reno we went and she took a position at the Reno Library's main branch then went to the Sierra View library to head the collection development department. Let the shenanigans commence. Every morning she would go to Raley's and get two chocolate frosted cake doughnuts and a Pepsi. Breakfast of champions that was. We would go to the mall and order all the music from Mirabelli's, (even the explicit stuff sshhh…). More often than not her department would have potlucks and parties and you could always find food there. She retired in 2010 and moved home to Iowa in 2010.
Phyllis had a really playful fun side that people close to her will miss the most. She had a wonderful sense of humor. Have you ever heard the stories of the Testy Festy? Ever heard the one about the caramel making incident? Her little MG roadster that just didn't want to go, no matter how much she pleaded with it. Let's not forget her giant GOLD '84 Cadillac DeVille. She loved that stupid car.
She helped in her community and her family. She would talk for hours on the phone with her kids or just sit and visit with friends. She loved to bake and teach and margaritas.
Mom was a cat person, her family is now full of cat people. From BC the huge feral male that became a huge human tolerating feline to Charlie who was never the same after being flung through the fan belt on Mom's aforementioned Cadillac. All the cats and dogs and cows and horses in between, there were a bunch, sometimes whether she liked it or not. Finally, there was Albert, the asthmatic, overweight, scared of everything love bug of a gargantuan grey cat.
Left to their own devices are her daughters Nicki Sargent (Neal Wilson) of Hewitt, TX, Beth Sargent (William Lacy) of Alexander, IA and Amanda Sargent (Steve Vega) of Sparks, NV. She adored her grandchildren and was a wonderful grandma to Emily Freeman and Cole Ragsdale, Irie Wilson, Asa Vega and her great-granddaughter Nova Freeman. Left with her memory are her brother Hal Moon, Florida her sisters-in-law Linda Moon, Florida and Linda Monahan of Portland, OR, her brothers-in-law, John Sargent of Milton-Freewater, OR and Bill Monahan of Portland, OR, and seven nieces and nephews. She also leaves her grand animals, Darwin, Huxley and Bacon Wilson, Shaunak Lacy, Bodie, Molly and Sampson Vega.
No flowers, please. Go have a two margarita lunch with a friend and reminisce about her instead. If you really want to send a card or something you can, we won't say no. Send them to Beth Sargent at 407 Villa Ave., Alexander, IA 50420. There will be a Celebration of Life on Friday June 4, 2021, 2-6 pm at Harriman Park, Hampton, IA in Shelter #1. Harriman Park is located west of Highway 65 on the north edge of Hampton. Come as you are, Mom didn't care for fancy dress but what she did want was everyone to wear a feather boa. Look for the carnations and listen for Bob Seger.