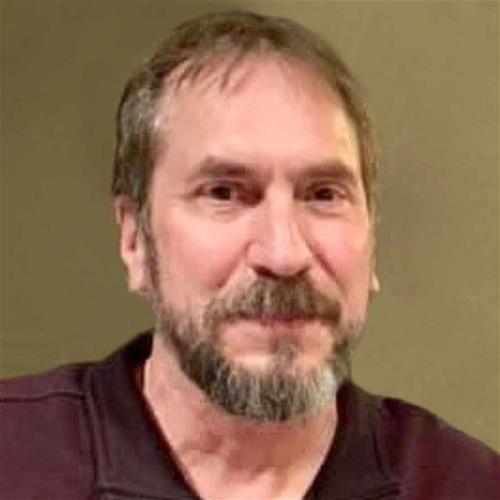 Born on:

August 14, 1958

Departed on:

May 14, 2021

Resided in:

Cedar Rapids, IA
Harold Arthur Scoggin
Harold Arthur Scoggin, 62, of Cedar Rapids, passed away Friday, May 14, 2021 at the University of Iowa Hospitals and Clinics. A Celebration of Life memorial will be held at 12:00 p.m. on Saturday, June 19 at Pinicon Ridge Park in the Wapsi Bluff Shelter.

Harold was born August 14, 1958 to Donald E. and Arlene (Dawson) Scoggin of Waterloo, Iowa. He attended Waterloo East High School. Harold graduated from Hawkeye Institute of Technology in 1986. Harold was employed by Cargill of Cedar Rapids.

Harold believed that family was more important than anything. He was often finding new ways for all the kids and grandkids to get together. One of these ways was to race around on ATV's. Harold was a kid at heart and would be out there racing right alongside everyone else. Harold's newfound love of smoking meats was another great reason to gather. If Harold wasn't at work or with his family, you could find him at home spending time with his dogs, watching his favorite true crime TV show, or watching something from his expansive movie collection. However, Harold's favorite past time was exploring the countryside on his Harley Davidson. More often than not you could find him riding along any body of water, but his favorite view was the Mississippi River.

Harold is survived by his six daughters Elizabeth (Kyle) Schmidt of Atkins, Jennifer (David) Stull of Independence, Stephanie (Shamus) Veach of Cedar Rapids, Barbara Wilson of Norway, Dawn (Wes) Wauters of Keystone and Teresa Scoggin of Cedar Rapids; three brothers Daniel (Sandy) Scoggin of Evansdale, Donald II (Teressa) Scoggin of Evansdale and Mark (Kathy) Scoggin of Waterloo; three sisters Sandra Schaefer of Waterloo; Carol (Bill) Ritter of Waterloo, and Mary Oettel of Waterloo; and many grandchildren, nieces and nephews, and his two mastiffs Sam and Dean.

He was preceded in death by his parents; sister, Marie Ratute; and brother in-laws, Stephen Oettel and Peter Schaefer.