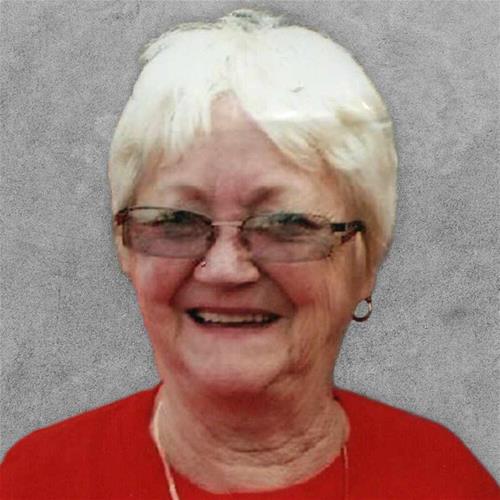 Born on:

August 8, 1944

Departed on:

May 25, 2021

Resided in:

Cedar Rapids, IA
Cecilia "Joyce" Keeley
Cecilia "Joyce" Zangerle Keeley, 1944-2021. She was small in stature but big in heart. She was born on August 8, 1944, in Hopkinton, Iowa, and raised along with seven siblings. She was the daughter of Frank and Ellen (Mullvihill) Zangerle. Joyce graduated from Maquoketa Valley High School in 1962. She then married the love of her life and they lived in Fairfield, IA where they raised two children together. Joyce then moved to Denver, CO where she had many friends, loved Willie Nelson, playing poker with her friends, betting on horses, and dog racing and even a Cardinals game. She was a great fan of the St. Louis Cardinals, and Chicago Bears. Joyce was the Ladies Golf Champion for 3 years at the Walton Country Club in Fairfield, IA. She then returned to Iowa and resided at the Mound View Manor.

Left to cherish her memory is a son, Kevin (Patti) Keeley of Oklahoma City, OK; daughter, Kristin Keeley (Brennan Pettie) of Portland, OR; granddaughter, Allison Keeley (whom she loved dearly) and her fiancée, Sam Des Prez, of Oklahoma City, OK; sisters, Sandra (Thomas) Dupler of Cedar Rapids Virginia Forest of Marion, Herschel (Shelly) Zangerle of Marengo, IA, and Grayden (Kristen) Zangerle of Cedar Rapids.

Joyce was preceded in death by her parents and siblings, Kenneth, Douglas and Judy.

A private funeral mass for Joyce was held at St. Joseph Catholic Church, Marion with the Rev. Dennis Juhl officiating.

Memorials may be given in her name to St. Joseph Catholic Church, 1790 14th St., Marion, IA 52302.