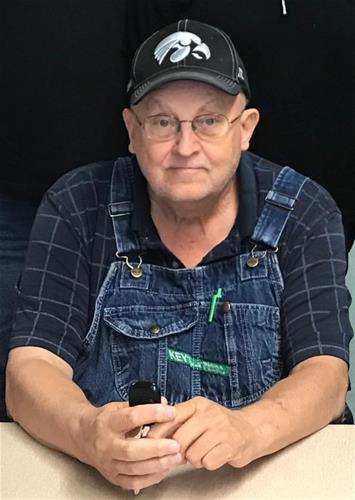 Born on:

June 25, 1951

Departed on:

March 3, 2021

Resided in:

Kamrar, IA
Larry (Luke) Lee Tempel
Larry (Luke) Lee Tempel died March 3, 2021.

Larry was born to Harold and Wilma (Carpenter) Tempel on June 25, 1951 in Webster City, IA. He lived most of his life in Kamrar, IA.

He grew up and attended Kamrar School that merged with NEH in Blairsburg, IA where he graduated in 1969.

In 1972, Larry married Nancy Wyllie with this union there were three (3) daughters, the couple later divorced.

In 1981, Larry married Tawnia Feske from Eagle Grove, IA. They both worked at Electrolux. Larry worked at Electrolux for 39 ½ years. June of 2005 he retired to own and operate the Malibu Pizza and Grill in Jewell, IA. It was a dream of his.

Iowa Hawkeyes was his favorite team. He was a little league coach in Kamrar, a Loins Charter member of Kamrar, and a member of Kamrar United Methodist Church.

Larry loved telling stories of his years growing up in Kamrar. He had a nickname of Luke where the card player gave to him because of playing cards "cool hand Luke". Some of his stories were a knee slapper had you laughing so hard tears would roll down your cheeks. He loved all kinds of sports and playing golf. He also enjoyed going to the races in Webster City.

Larry is survived by his wife, Tawnia Tempel of Webster City, IA. His three daughters, Mindy (the late Jim) Woodford of Deer Creek, MN, Kristy (Nate) Craig of Stratford, IA, Julie (Joe) Lanken of Kamrar, IA. Eight grandchildren, Justin and Jacob Seiser, Zac, Nic, Ryan, and Erik Craig, J.J. and Jaeden Lanken; Two step grandsons Jory and Jaric Lanken; Six great grandchildren Jase, Jax, and Allie Seiser, Ronnie, Emma Craig and Lilith Craig; Two step great grandchildren, Jeven and Joel Lanken; A brother Harold "H" (Pat) Tempel of Des Moines, IA; Sharon (Larry) Wedo of Elgin, IA; and several nieces and nephews.

Celebration of life will be June 19, 2021 from 2pm to 5pm at Kamrar City Park. Please bring a lawn chair.